October 3, 2017
Barbados – The Diver's Dream
Written by Kylie Barton
Barbados is the diver's dream. This is whether you are new to diving, or a seasoned diver with years of experience. The waters of Barbados are strikingly unique, and even those who have dived all over the world are sure to find something new here.
Early this summer, Barbados hosted their first ever diving festival; Dive Fest. This festival was a celebration of all things diving in Barbados and was held over five days. Importantly a key part of the celebrations was the theme of ocean conservancy. Children were taken on ocean awareness expeditions, and there was a screening of the critically acclaimed film; A Plastic Ocean.
There are numerous unexplored underwater caves hidden beneath the depths of the east coast. You can also stumble across a plethora of haunting shipwrecks up and down the west coast of the island. Don't forget the bioluminescent waters which are the perfect setting for magical night dives. Then there is the majestic sea turtle, which you can get up close and personal within some of the many sea turtle rescue projects.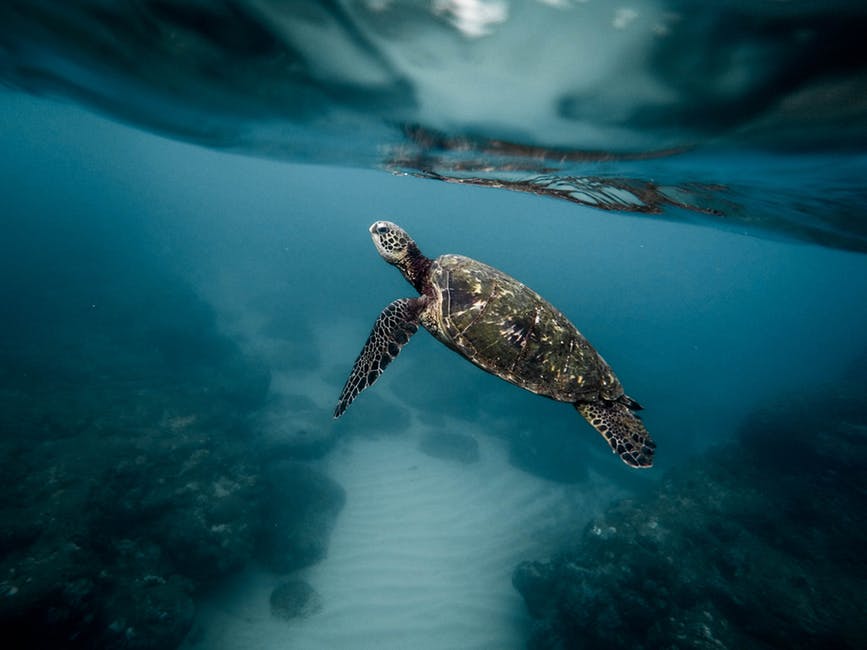 The best dives for sea turtle experiences are undoubtedly Folkestone Marine Park, Fisherman's Reef, and Church Point. The Hawksbill Sea Turtles really are the pinnacle of the diving experience in Barbados. To see them in their natural environment is one of the most overwhelming experiences as a diver and lover of the sea. Barbados is a hub of education when it comes to these sea creatures, so you don't just get to swim with them, but also learn about their lives, biology, habits and more. Barbados Sea Turtle Projects do weekly catch, tag and releases to keep a track of the local population as part of wider conservation efforts. They can only catch babies because simply the adults are too large, but as Hawkbills are critically endangered, every step towards conservation helps.
At Arawak Cement Factory Pier, you can dive to medium depths of 35 feet for a stunning night dive experience. You can dive under the pier at around 6.30pm in the summer, for a 60-minute dive to enjoy the bioluminescence. Ensure to be equipped with a dive flashlight for the journey down, but then turn it off and let your eyes adjust to the murky depths. Once your eyes have caught up, you will notice there are millions of bioluminescent plankton surrounding you. Although they are tiny, their presence is a fascinating thing to witness. You may also witness some spiny lobsters, schools of fish, sea urchins, and many other sea creatures lurking in dark holes just waiting to come out and say hello.
For a deeper wreck dive, head to SS Stavronikita. At 140 feet, this dive is for the more experienced divers among you. You can see the ship itself from a mere 20 feet, but you will not reach the top deck until 80 feet and that is where things get really interesting. This ship has been laid at the bottom of the seabed for over 40 years after a fire took hold. The wreck has provided the perfect breeding ground for some of the most beautifully colourful corals one could ever hope to see on a dive. If you are particularly adventurous, you can even explore inside the ship. Carlisle Bay Marine Park has 6 easier wreck dives for those without the advanced certificate.
Contact us today to start your journey to the depths of the Bajan ocean.
View our Barbados eco-adventures here.