January 27, 2020
Testimonials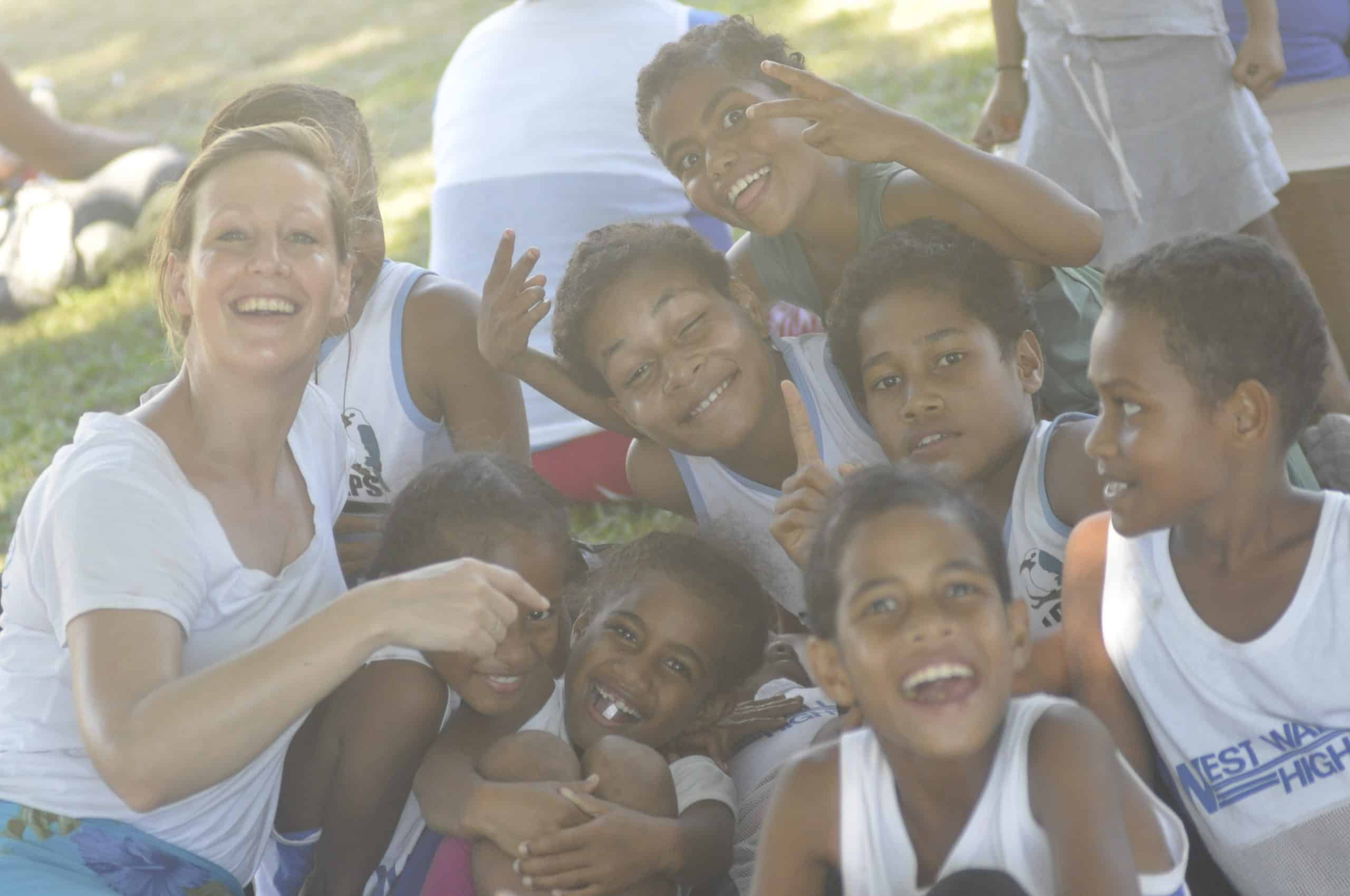 Vindhya Kohlmann, Germany, Wildcrafted Wellness Retreat, 7 nights, Sri Lanka, Dec 2019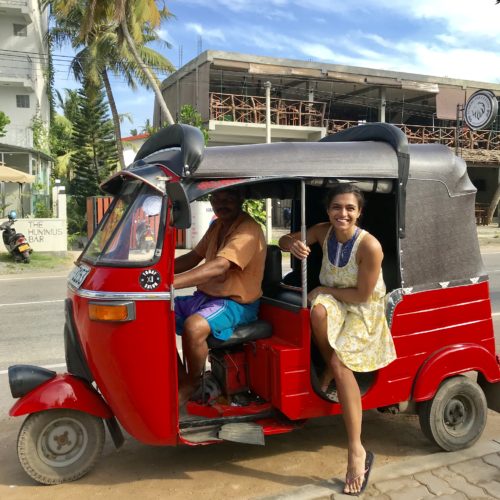 The Surf Villa itself is stunning with spacious rooms and a nice, open community area. Kirsty planned every day individually fitting our needs with a surf lesson in the morning, street food adventures, work shops and Yoga classes on the roof top terrace. The atmosphere and surrounding, including the Yoga instructor Marcia and the surf instructor Batu, was friendly and intimate. Kirstys Eco-friendly approach to tourism is exemplary. It was a very active and diversified week.
Cons – Not everything worked out as planned, but we always came up with alternatives just as good.
---
---
Ariel Kamara, UK, Wildcrafted Wellness Retreat, 4 days, Dec 2019, Sri Lanka
I had an amazing time on this retreat. You will get to experience a really authentic side of Sri Lanka and meet wonderful people. The accommodation is beautiful, newly built and tastefully designed, which really helps you to relax and unwind. The bedroom and bathroom was very clean and the bed was comfortable and there are mosquito nets.
You will never want to leave the rooftop of the villa. Imagine your rooftop yoga practice surrounded by tree tops, with monkeys jumping around in the distance and magical sunsets! The yoga sessions were excellent and tailored to what we felt like each evening. I had never surfed before and loved the surf lessons that we had each morning.
The teacher was brilliant and I always felt comfortable and safe. The massages were in a beautiful and relaxing centre and each one took place just at the right time. The food was always delicious and we were able to try many different Sri Lankan dishes. There were always plenty of vegan options. What stood out on the retreat was the effort to support local people's businesses and the care and attention to detail. We had many experiences that I don't think I would have discovered otherwise and made my time in Sri Lanka really special.
---
Laura Malisi, Germany, Wildcrafted Wellness Retreat, 7 nights, Sri Lanka, Dec 2019
"When we stayed with Kirsty in Midigama, Sri Lanka it exceeded all my expectations! We had so many amazing experiences here, went surfing, did yoga, had massages and even attended a cooking class. During all our time here, Kirsty was the kindest, most helpful and nicest host anyone could ask for! So thank you Kirsty, for making our trip here so special! Thanks for all the travel advice for Sri Lanka you gave us, and thank you that you responded to all our wishes! I wish I could come here again and would definitely recommend Island Spirit to anyone looking for a unique and authentic travel experience!
---
Maartje Van Bussel, Netherlands, Volunteer primary school teacher, Fiji, June 2019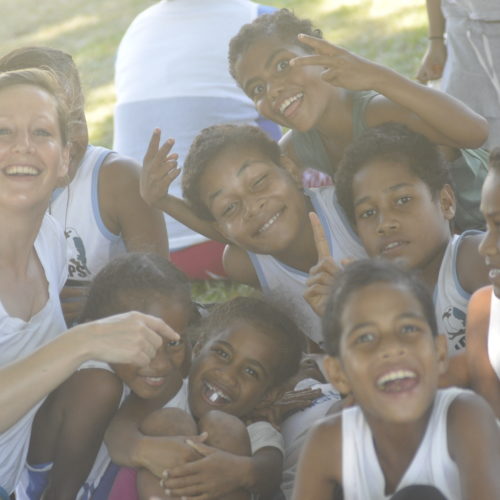 The Village at the End
'Coconut Highway', that's what they call the bumpy but beautiful road to Lavena; the village where I will be volunteering for two weeks in a school. This tiny redheaded, enthusiastic lady is taking me there. Her name is Kirsty, Founder and owner of Island Spirit, her energy is bursting and very contagious. She immediately puts a smile on my face, I feel blessed to be here.
While driving to Lavena along the forested track I learned my first Fijian words. 'Bula' turns out to be one of the most important ones. We arrive at a lodge at the entrance of the village, during the ride I have decided Taveuni is paradise.
While we unpack. I notice that Kirsty is well known in the village and she almost seems like a local. As kind as she is, she lends me a sulu which is used as a skirt to cover knees. We then went to the Chief's house with the village Spokesman to present 'kava' in a welcome ceremony known as a sevusevu.
The next day she takes me to the school, the walk takes us straight through the village. And as their seem quite western on the outside there's almost nothing on the inside. Fijians don't care about possessions. Their focus lies on family and fun. When you arrive here you will feel and see their constant smiles. This village is small and feels like areal community. I 'Bula' my way across the village to the school.
Within an amazingly short period of time I feel connected to this village and it's people. We talk and laugh. We share stories and experiences. Although I am an 'apalagi' (incomer), I feel invited in their lives.
The children are fluent in English by the age of four so we are here to fine-tune their pronunciation and build their confidence so we introduce language games and reading. Classes are bigger than they would be in Holland and more chaotic. But somehow it feels right and its definitely part of their culture. The kids are loud but eager to learn. It makes me feel special every time they scream my name as I walk past. My main focus as I volunteer in the Primary School is English language. I assist the teachers in their regular curriculum. Most kids are bilingual by the age of five.
Rugby for boys and netball for girls is a big part of their upbringing and I find myself invited onto the field on numerous occasions. It's another way of connecting with the kids. Their faces when they play sport are pure joy. And 'pure' seems to be the right word for life as a volunteer in this village.
---
Elisa Urro, Italy, Volunteer primary school teacher, Fiji, June 2019
The reason why I decided to sign up for Island Spirit volunteering experience was to learn more about social entrepreneurship.
At that time I was undertaking a module at University called Entrepreneurship and Creativity in Hospitality and Tourism, when Kirsty came along and spoke to us about her business in Fiji.
I remember I was so touched, and somehow it felt like that was the right thing to be involved in at that time. I was becoming more and more interested in everything related to women empowerment. And after a long discussion with Kirsty, we found not only the right fit for me within the experience but we also agreed I would help her with the teaching.
So I left for Fiji and stayed there for a month. And I can say full-hearted that I do not regret my decision. It was such an amazing experience.
I think being part of such a small yet welcoming community was what made this experience truly special. In Lavena you are never alone. The sense of belonging to the community is very strong. Core values such as generosity and kindness are a must. You really feel like you are part of the family when you're there.
On top of that, I think for me the kids have played such a huge role in my personal development. They make life look like is so simple. They don't have many material things but they are just so happy all the time. And this really made me appreciate life and feel grateful for what I already have.
On the other hand, I must say the most challenging thing for me was the food and being able to cope with the lack of variety. Being Italian, I appreciate food and love to try different things. Thus when I was in the Island with few weeks in, I found it hard to stick to local food every day.
Overall, though I am grateful to have been brave in taking this opportunity and moving across the world. I learned a lot about social enterprise with sensitivity to local communities and traditions. And
hope that in the future this is something that I can pursue.
---
Cassandra Harrison, UK, Tailored tour of Sri Lanka, 'Yoga, Surf Tea and Temples', 27th Dec 2018
"It was our first time in Sri Lanka and it certainly didn't disappoint: stunning scenery, delicious food and lovely, friendly people. Our trip included lots of activities that gave us unique opportunities to explore and enjoy this wonderful country."
---
Gianni, Noah and Liam, Switzerland, 7 nights Fairtrade Yoga and Surfing, Sri Lanka, 2018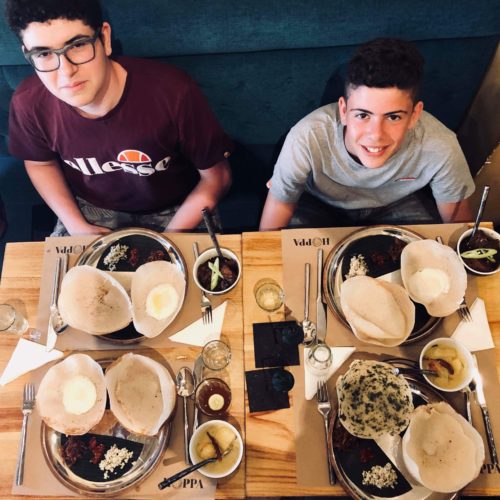 "We wanted to thank you for this amazing week. Without you and your brain we wouldn't have enjoyed it that much.
You showed us beautiful places, the best restaurants and introduced us to the best host family and  to the best surf and yoga teachers."
Chloe and Elivia, Oxford Brookes University, June 2017, Coral Gardening volunteering, Fiji, One Month
Chloe Croudance
"On our final night all the group came to our house with dishes to share. There were no men this time so the women were really relaxed and open! We all joked and laughed about lady things for hours. At this point I felt truly a part of the village and realised how similar we all are despite our seemingly obvious initial differences."
Elivia Mumford
"To begin with the village was daunting, just so different from home in every way. I soon settled in though and was helping to make traditional 'sasa' brooms to sell on the road. Selling three allowed my host family to buy a chicken. If they don't sell they don't get chicken and will each from their farm. That really amazed me, they are all so happy and content with so little and so incredibly welcoming. They treated me like their daughter."
---
Sharona Katz, New York, Jan 2018, Single female traveller | Week 1 Surfing and Yoga | Week 2 Art, Temples and Parks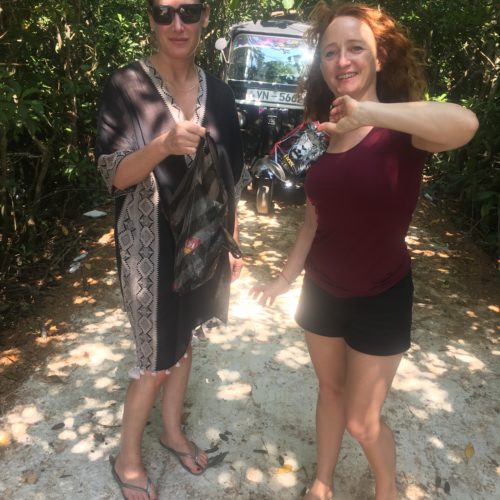 "I've been interested in responsible travel for going on 10 years now. However as the concept has caught on it's become increasingly hard to find vendors that truly adhere to the tenets versus simply tossing around the term like a buzzword. That is why I was so happy when I came across Island Spirit Experiences as i was considering a trip to Sri Lanka. Kirsty has made it her mission to source the best local vendors and enmesh Island Spirit in these communities.
During my tea, temples, surf and yoga trip I met incredible people, stayed in an eclectic mix of local lodging including everything from a homestay with fisherman's family to a swank eco lodge. From scenic hikes to see-inspiring vistas, exploring beautiful temples, participating in cooking class with local mother daughter restaurant owners and even, surf lessons were all part of an unforgettable program Kirsty tailored for my needs and fitness level. It was the experience I was hoping for times 100%."
---
Eddie Kirby, UK, two week island hopping, Fiji, 2015
"I can't thank you enough I had an absolutely incredible month which I will never forget."
---
Cara, 15, Belmont High School, Melbourne, Australia. Immersive, authentic, tailored School trip 2014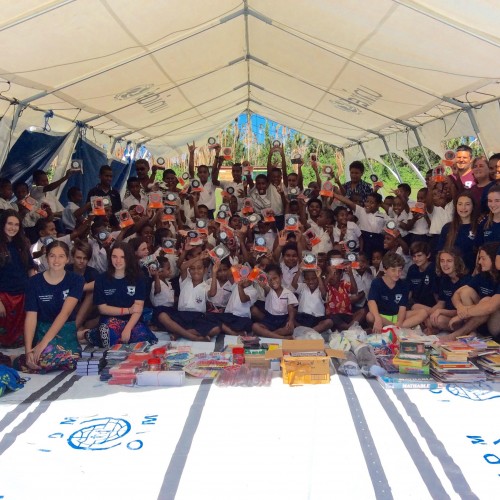 "I came on this trip because my brother did last year and he said it was really, really good so I wanted to come along too. I had really high expectations and I feel like they have all been reached. My favourite part was staying in the village and playing with the kids. I also loved working, making the composts and painting the hall. We raised around $AUS4000 towards the solar equipment. I started crying when we talked in front of  Vidawa village because they were! I'd recommend it to my friends in Australia because I've had so much fun."
---
Kyle Waters, Canada, Wai Taveuni / Taveuni Island Discovery, Fiji, April 2013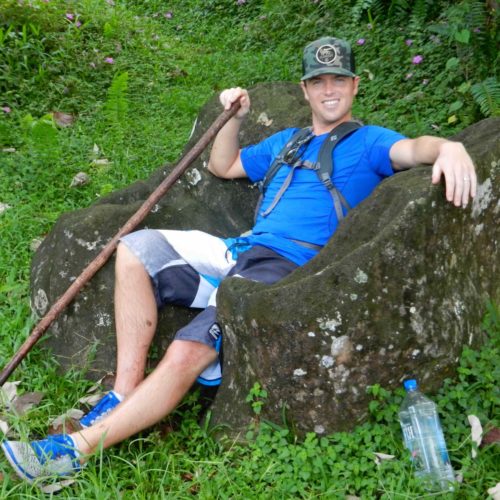 "The most memorable moment for me was playing volleyball and experiencing late afternoon activities with the villagers. We used to sit under the tamarind tree with the guitar playing in the background just chatting with my host family and others in the village. Life was slow but wholesome. We played ball with the kids too, it was a time when I felt really connected with the village, almost a part of it which is amazing after just three days.
Best adventure
We went kayaking into the National Park rainforest where we visited a waterfall that was inaccessible by foot and another which seemed to have a natural doorway, we could only get to that one by swimming! The icing on the cake was the walk back along a stunning coastal path, which kids still use to commute to school, our guide taught us about the plants and insects. This day trip combined my three personal favorite activities in one.
Coral Gardening
This is like working in the most beautiful office in the world. I can see why each and every volunteering activity helps; from planting fruit trees in the rainforest to entice the endangered birds down from the mountain top; to understanding how coral gardening speeds up the natural healing process of the reef.
"Through Kirsty's explanation and examples she was able to show that what seemed like a small job is really helping the bigger picture – the reef, tourism and local education."
"During these two weeks I've learned to be more grateful for the things I have. By living side-by-side with the village I've watched how they live. I'm overwhelmed how happy they are, these islands have nothing in comparison to us/me but are sincerely some of the happiest and funny people I've met.
I've learned how fragile the environment is and how the small things we are all doing is hurting. An example of this is how the reef and the rainforest sustain the local people but through lack of education they themselves are destroying them. Working and educating the locals alongside Kirsty I could see how the villages and children were also learning how to protect their natural environment.
I would certainly recommend this trip to my friends, vinaka!"
---
Jenni Bannister, May 2011, Fiji volunteer
I'm lying in my hammock at Dolphin Bay relaxing after an incredible 2 week journey, wondering how i managed to fit it all in. I've experienced the warm hospitality of Fijian culture, relaxed on gorgeous beaches, learnt a huge amount and had a damn good time.
I've sated the eco warrior within; learnt how to garden coral; maintain and help rebuild a devastated, delicate reef; I replanted felled native trees to benefit the members of my host village – who show their appreciation through delicious traditional food, song and not forgetting kava! I've achieved a knowledge of Fiji only accessible by going off the beaten track – and for that I can thank Island Spirit.
Whether it be our attempts at learning the language (my favorite word being 'bulamakow' – 'cow!') or just experiencing life for an average Fijian by staying in the village for a week, we were welcomed with open arms. One Fijian, Dan, our host 'father', said to me around the kava mat: "When you are in my home, you are my family" and you really feel that.
Along with the cultural immersion, you have a sense of personal achievement from the small things such as learning to mix cement and riding a horse 'Fijian style' to the bigger accomplishments like getting a certificate for Discover Scuba Diving.
I braved jumping from a 10 meter waterfall into the cool waters below and kayaked across the open sea – believe me, for me that is an feat! But I've also learnt about the impact I have on the world around me. A little effort from each of us can really impact our environment for the better. I knew nothing about coral before and now I know how to plant it – the learning curve is infectious and learning about it is so interesting and surprisingly easy.
Island Spirit finds a great balance between working hard and playing hard: I went on two beautiful treks and swam in two awesome waterfalls; I had a great adventure sliding down a natural rock slide and saw two sharks on my first ever day diving – then I topped off all my hard work with a well earned massage!
The laughter in Fiji is infectious, I was told: "Don't cover your laugh, we want to hear it" so I discovered I had a new laugh, a Fijian laugh that booms out unapologetically and draws you in even closer to your new family. With singing, you may not know the words but you find yourself clapping and humming along to the guitar. I spent an evening watching a village play rugby and entertaining the children, who are all little characters, fascinated by digital cameras and more than willing to strike a pose.
Taveuni is a stunning island and Island Spirit really helps to unlock its little secrets whilst you get to relax as everything is organised for you, safe in the knowledge that your money is going back to support the community. You need to be prepared to put the work in and then be prepared to reap the rewards in appreciation, simply watching the children's reaction to a gift of snakes and ladders and a volleyball is enough to warm your heart.
The two weeks are action packed with activities and adventure with a perfect blend of chilling out on beautiful beaches and discovering the villages. I just finished my two weeks and I want to do the whole thing again. Overall Island Spirit is a 'vaka sama vinaka' – Good idea!
Thank you to Kirsty and Annie for everything, as well as my new family at Butukia and Beverlys, and everyone else who made my experience what it was, I'll miss you all dearly.
Sota tale,
Banni xx
---
Video testimonials