March 28, 2013
When we're not doing eco adventures…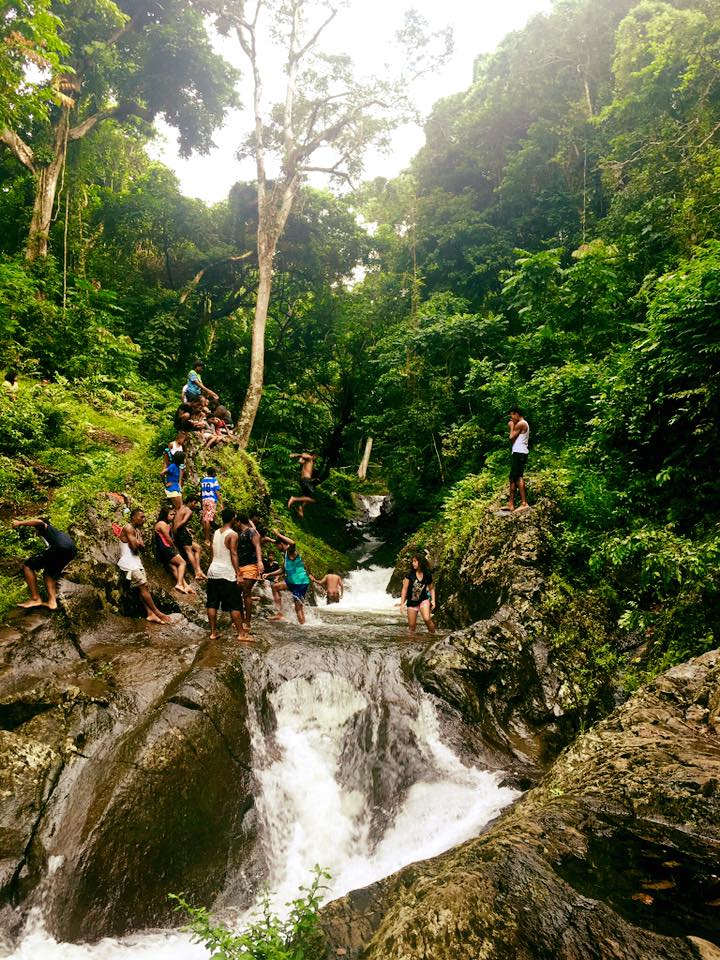 Written by Kirsty Barnby
Eco adventures with 'Island Spirt' ( in Fijian – 'Yanuyanu Yasi').
This has been one of  my best days on Taveuni. I have finally discovered the brilliance of the natural waterslide! Maria and I went of a recce trip to see what all the chatter was about – low and behold it wasn't in vain! Oh, no….
It feels like you are deep in the forest as you slip and slide you way up the path to the entrance of the smooth surfaced, fast running stream of fresh mountain water.
What more can we ask for?
 Sun, rain and showers
A jungle recce
Second hand shopping
Indian lunch
Top of the range local taxi tour with Jess
Market vege shopping
Sun bathing
Sand art
Coral gardening
Kitty love
Sunset rum and coke
Massage
Thai dinner on the veranda
Kava
Local guitar singer
Maria says: "We had ourselves a forest adventure hiking up to the water slide through massive beautiful leaves from different trees, making our way up some mossy rocks reaching all the way to the swirling pools of fresh water. Loved the jungle feel!"
"As if this wasn't enough, we went into town and had ourselves a little shopping and local discovery time through the Naqara shops. Topping off our day with massages by sunset with the open ocean right in front and beautiful local songs in the background.  Definitely one of the most unique, spontaneous, yet mellow days I've had in this little island paradise.