April 6, 2020
Fairtrade Volunteering in Fiji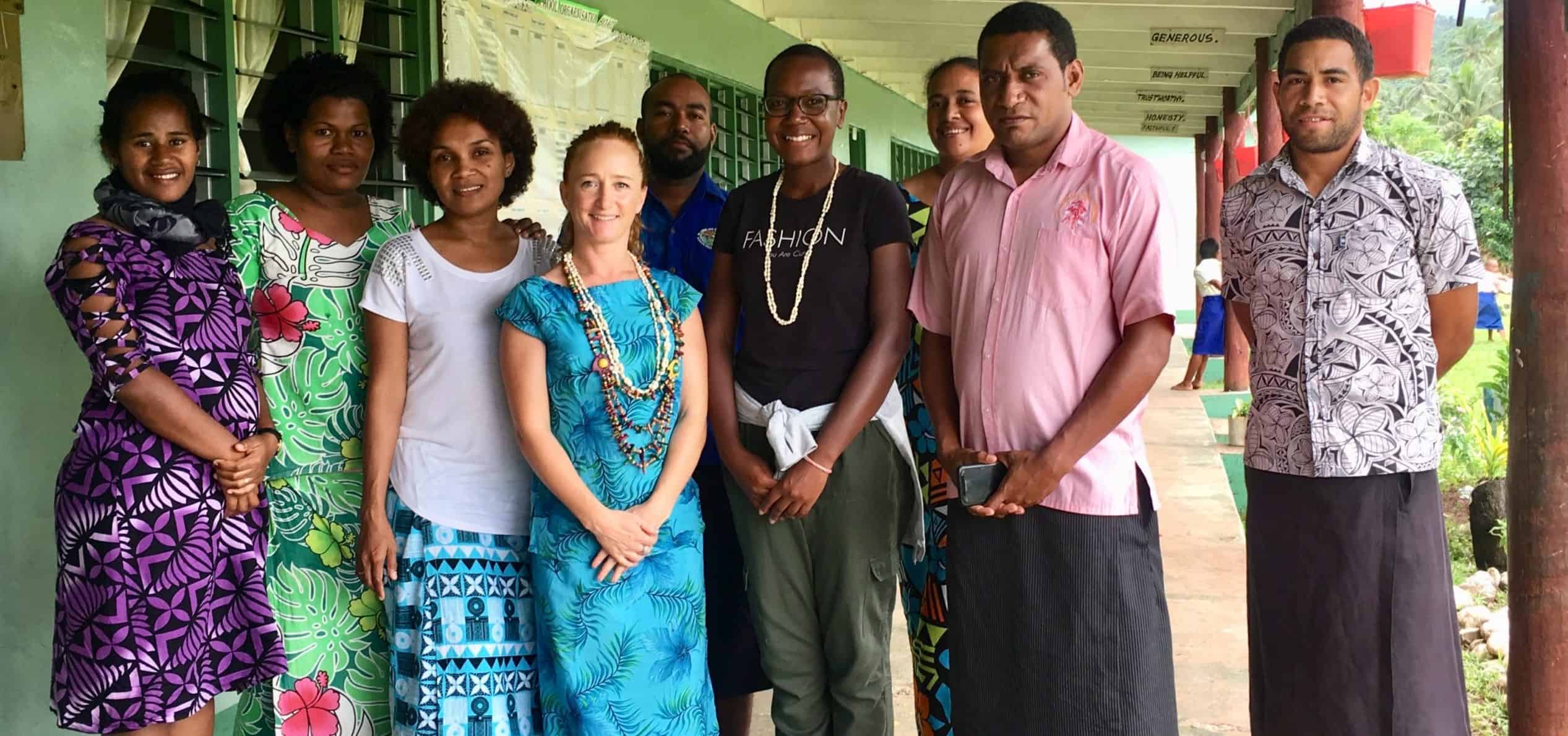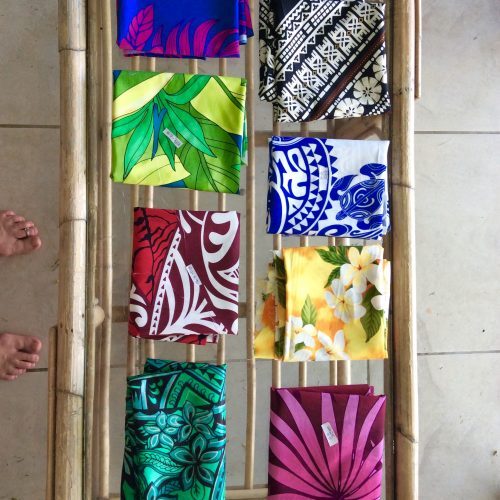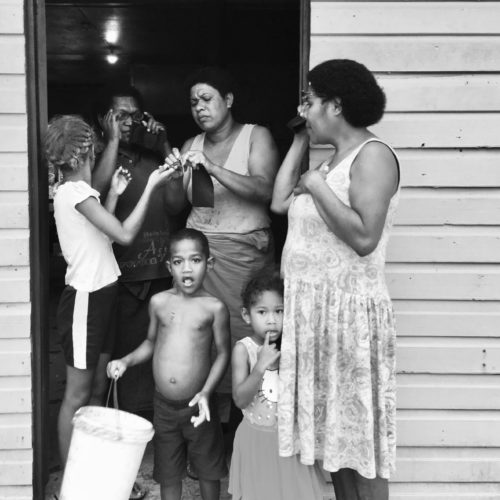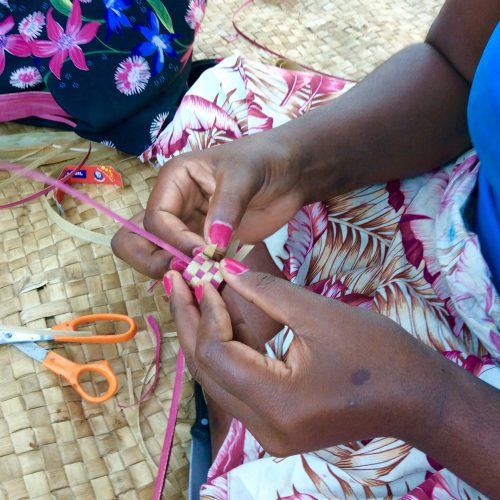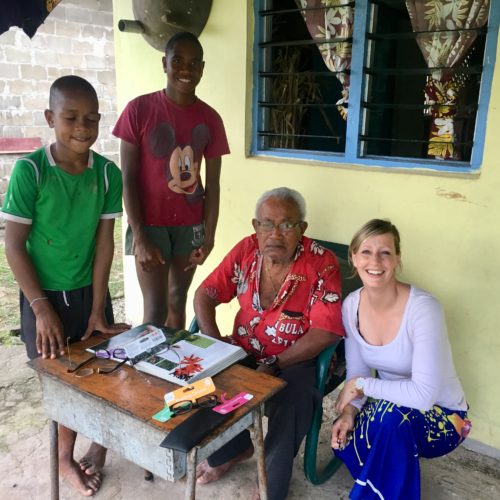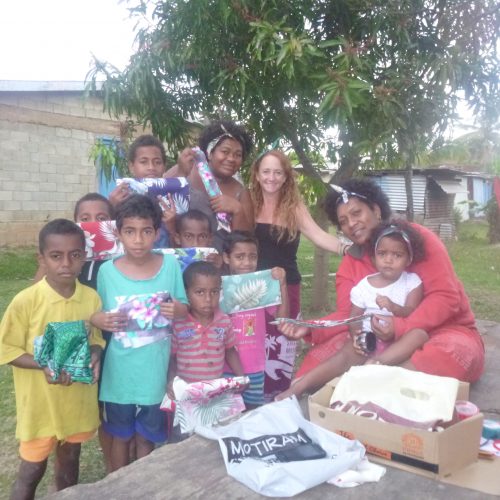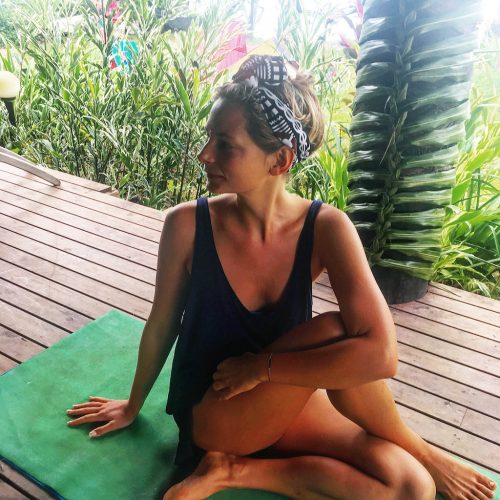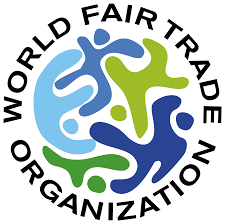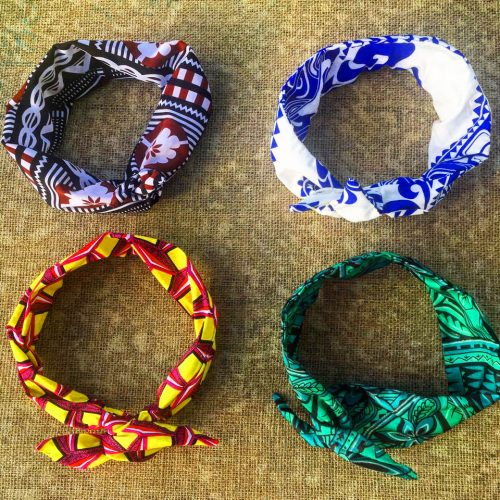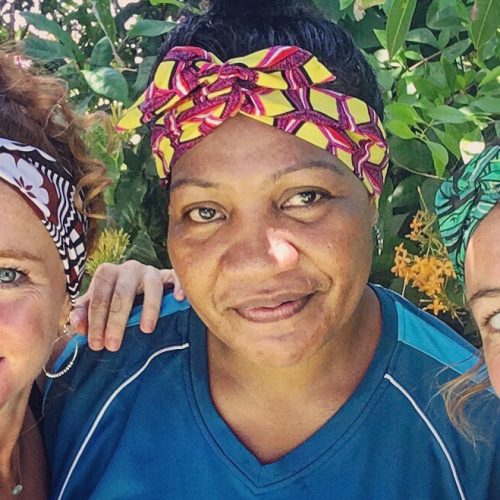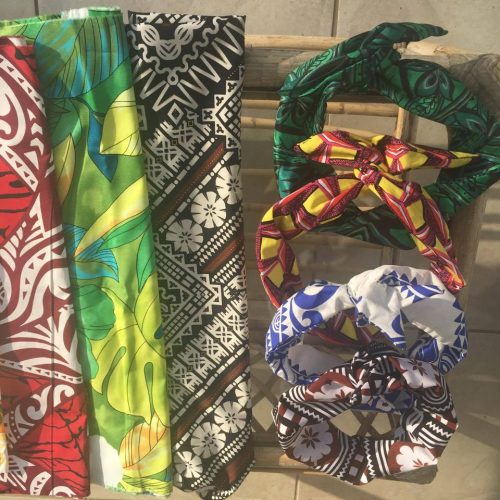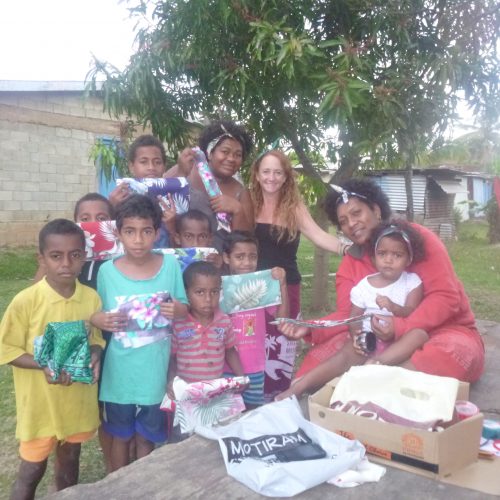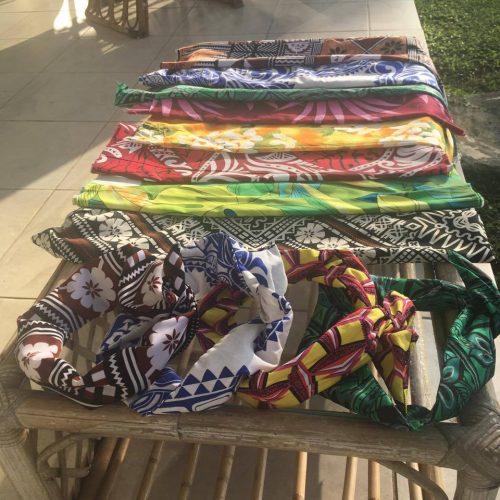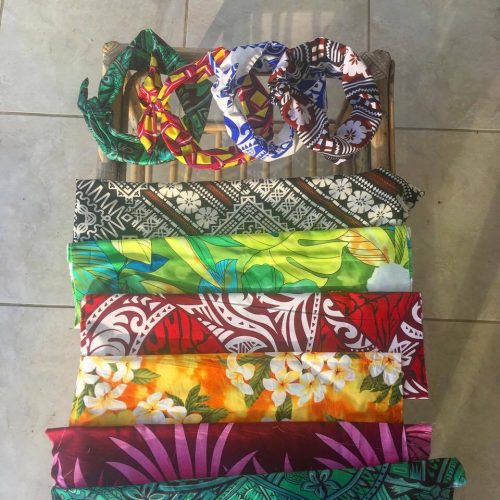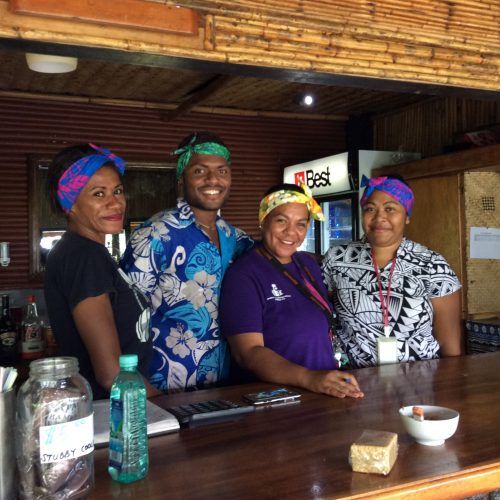 By Ellie Potts and Kirsty Barnby
What is Fairtrade Volunteering?
Fairtrade volunteering is generally the same as conventional volunteering opportunities you'll come across all over the world. The difference is that guaranteed Fairtrade ensures your money is being spent well and the 10 Fairtrade Principles are being met. It's like having a teaching looking over your work all day! This means you know that your impact on the local communities is going to be more profound, authentic and beneficial.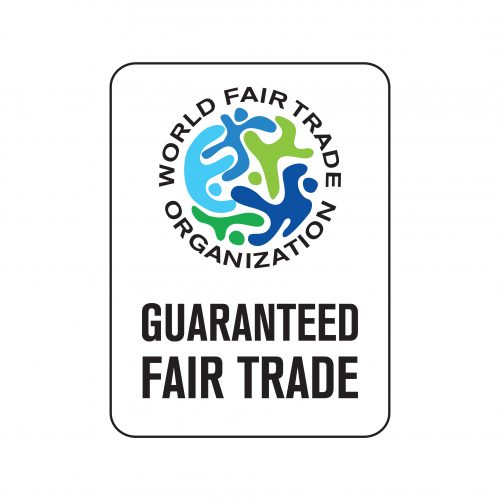 How are we Fairtrade?
The activity of teaching English isn't (in essence) Fairtrade but our company ethics are. For example, while you are sharing your skills in the classroom with young Fijians (and soon Sri Lankans) we are employing local families to cook and host for you. We pay them what they request for their hospitality.
We charge you cost price for all transport and activities. Overall we must retain 25-30% to keep the company running – to pay for insurance, accounting fees, memberships for WFTO, Hootesuite, the Responsible Travel listing site, Dropbox and Skype. Everything we do is transparent. We also give 10% of proceeds back to one of three projects of your choice.
Negotiating Fairtrade Prices
As a pioneer in the sustainable travel movement and the first company in the world to become a guaranteed member of the World Fairtrade Organisation, Island Spirit introduced Fairtrade volunteering to the Fijian islands in 2016.
Rather than haggling for a minuscule price from the locals for their services, Fairtrade business is about offering fair prices for accommodation, food, excursions and products. It is about thinking how a small, manageable increases on the travellers side can positively impact the life of the locals. Income generation in the form of small business and projects help to lift rural areas of Fiji into a cycle of positivity, where, over time, assets will be put back into providing better services for the community.
These fair prices are discussed with the locals and not decided by outsiders. This process isn't easy and requires a lot of negotiation, discussion and time on both sides. Listening to and working alongside local communities allows us to collaborate with open minds and open hearts, it is this approach which is invaluable. The community should feel that you are there to offer what they require, rather than to tell them what it is they need. Remember, development comes from the people, not just aid from policy level. It is a unique experience to work hand-in-hand with locals on projects they have decided on and are passionate about.
Fairtrade Projects
For example, one of the projects which volunteers are welcome to get involved with is where Island Spirit works alongside a group of women in a village called Momi. It's a simple model whereby the women sew headbands in their spare time and Island Spirit buy them from the group. How they manage their money is up to them and how often they work is up to them. They dictate their price and it's reviewed every six months. It's Island Spirit's responsibility to sell the products through its own channels.
Another has huge and long lasting impact to the elders of a hand-selected group of remote jungle villages. We source a variety of sizes of reading glasses from the UK and distribute them strategically during our school volunteering trips to Fiji.
Donating reading glasses in Lavena Island Spirit Fiji
Womens handicraft Fiji Island Spirit
Donating reading glasses in Lavena Island Spirit Fiji
Weaving the pandanas leaves to make necklaces.
Fairtrade Womens Headband Weaving Group, Fiji Island Spirit Products.
Some of the colours they are working on now.
Donating reading glasses in Lavena Island Spirit Fiji
The Momi Weaving Group.
Donating reading glasses in Lavena Island Spirit Fiji
We aim for sustainable, long-term impact
Responsible volunteering helps to promote sustainable livelihoods because it aims to create lasting projects. Locals and volunteers working beside one another to achieve goals handpicked by the community ensures there is a lasting impact.
This is what makes sustainable volunteering so good, seeing the projects thrive and grow even after your time on the islands is over. Of course, this type of volunteering is also about caring for the Earth. Recycling and reusing to reduce destructive footprints is integral. Protecting the land helps protect the locals, as they rely on the environment in so many ways.
About Fiji
Comprised of 333 islands in the South Pacific, Fiji is full of life, flavour and vibrancy. It's tropical climate paves the way for thick, lush rainforest and booming marine biodiversity. Rainforest melts into lengths of sand that stretch, almost untouched, into mirror-clear seas of a balmy 27 degrees.
The country's hospitality is just as beautiful as it's environment. Known for being the 'friendly Fiji islands', inhabitants are open hearted, warm and welcoming. A sea of smiles and happy 'Bulas!' (hellos). As a result of this, homestays make for perfect, immersive accommodation in Fiji, off the beaten track.
The Culture
The locals live simply, with community at the heart of their existence. When visiting villages in Fiji, you are expected to participate in a Sevusevu, a form of welcome ceremony. Here, traditionally and still widely practised, the Chief or/and spokesman of the village known as the Turaga ni Koro, will meet you and share Kava while seated on the ground on a hand woven voivoi mat. This is a South Pacific, sun dried and ground root drink, shared in a bilo or half coconut shell, the practice symbolises your welcome into the community and promise we've personally never seen broken that they'll never forget your name ever again.
If you are interested in discovering Fiji's untainted beauty and unique island culture a volunteer trip could be for you.
Island Spirit will be hosting small groups of Fairtrade volunteers who focus on primary school TEFL teaching to the divine outer islands of Fiji and to the culturally diverse and mystical island of Sri Lanka.
Our Director, Kirsty, will be there to guide you every step of the way as you work on heart-warming, grassroot teaching, computing and coral reef protection projects. Live in a magical, exotic seaside setting for a month, absorb authentic village life and take plenty of island-based adventures. Book here for a responsible, empowering, experience unlike no other.
More Links