January 20, 2020
How to pick the best volunteering organisation
By Bruno Fontanet
Do you want to ​travel responsibly​ and s​upport local projects​ that are meaningful to you? Maybe you even know where you want to go and what you want to do to give back? Then you've probably already faced the challenge of ​finding a trustworthy provider​! By reading the following, you will know how to sort information on the internet, and you will ask the necessary questions to make the right choice. It will then be much easier ​to pick the best volunteering organisation​. As a bonus, you will find an example of a trusted organisation to make the most of your trip off the beaten track.
Dealing with the mass of information on the web
First of all, volunteer travel must also be a responsible trip. If you don't have any experience we recommend you to read this ​interesting article from Faraway Lucy's blog​.
You can now start planning your volunteer trip by starting your research on the Internet. It is clear that there are a large number of organisations that specialize in this field. You are then confronted with a multitude of offers with a wide range of prices and services. Indeed, it is now a fashion phenomenon which, unfortunately, attracts the covetousness of some dishonest people. Their goal is clearly to make money rather than to worry about your comfort and the quality of their projects. It is therefore essential to make your choice wisely to avoid unpleasant surprises.
You should know that the first results on a search engine, such as Google for example, are paid for. If this is not the case, it is certainly a company that employs marketing experts, which implies a significant budget. It is therefore advisable not to spend too much time on these and scroll to the next pages where organics listings are.
Once you have found one or more volunteer organisations that you think are legitimate, take the time to do some further research. Remember that you are preparing for the journey of a lifetime which may also bring you professional opportunities in the future. So don't cut corners on your research, take your time and compare the different offers that seem interesting to you. Once you've made your choice, ask yourself the 12 questions below and you'll be able to make the best decision.
12 questions to ask yourself to pick the best volunteering
organisation
First of all, you should know that for a green and authentic trip, you are making the right choice by going with a specialized company, one that has provided those trips, in particular, for a number of years. What's more, by making a wise choice, you ensure that part of your money will go to a good cause. So here are the essential questions to ask yourself in order to choose the best volunteer organisation.
What is the local experience of the staff?
Find out how long the staff have lived in the community in question. Beware if they are only seasonal staff on rotation.
How long has the project been in existence?
Check how long the organisation has been working on the project and whether there are any visions for the future. Sustainability is a key factor in ensuring that you are dealing with a trusted agency.
What was the experience of a former volunteer?
Ask for a contact of a recently returned volunteer so that you can talk directly with him/her. Don't just read the testimonials on their website.
What is the breakdown of costs?
What percentage of your money (insist on details) goes to the project itself and what proportion is used for administration. If they can't answer, don't go!
How much does a host family receive per night?
Check how much is included in the price. The percentage paid back to the host family is a good indicator of fair trade.
Are there any hidden costs?
Make sure you know exactly what is included in the combined offer. Meals, transport or accommodation can quickly add up.
How is the food?
It is common for companies to save money by offering cheap, poor quality food. This will be representative of the comfort you will be entitled to.
Where is the head office located?
The country where the volunteer organisation is based is very telling of how the organisation operates and it's legitimacy.
Who are their partners?
Check whether they are recognized and/or local companies and what their actual involvement in the field is.
What is the legal status of the volunteer organisation?
Make sure that it is a registered charity, community interest company or Not-for-profit. This gives you a good idea of where your money is going.
Are the projects well explained?
There should be specific information about the objectives of each project and what is expected of volunteers.
Is it possible to make oral contact?
Call directly and talk about your expectations to someone in charge. Beforehand, prepare a list and question them accordingly!
Example of a trusted volunteer organisation
Island Spirit is a small, independent, Fairtrade travel company based in the UK and created in 2012. It's the first World Fairtrade Organisation (WFTO) in the world to specialize in responsible travel and trade with a Pacific Island country. Kirsty's specialized travel company is working specifically with hand-chosen local partners who prioritise the environment and culture over profit, as her company does. The work is done directly with local guides, businesses, groups, NGO's and responsibly managed lodges, homestays and resorts in Fiji, Sri Lanka, Barbados and Vanuatu.
For a unique responsible and fair travel experience, discover the ​Wildcrafted Volunteering proposed in Fiji. A range of local host families, lodges and resorts is handpicked, all working to be as responsible as possible. Hosts are paid at least $30 FJD per night and per person, compare to $15 FJD for similar organisations. In addition, all partners are known personally because has spent the large majority of ten years living on the islands. Working with integrity and passion, you will meet the people who benefit from your stay. Furthermore, 10% of the proceeds from every trip are donated to a locally managed island project.
To find out more about Island Spirit's ethics, take a look at their ​responsible travel page. Therefore, you can enjoy the magical and exotic seaside settings while ensuring a fair distribution of your investment. It offers you the opportunity to get your hands on pre-existing community projects while discovering an abundance of nature. Appreciate then a tailor-made, responsible and authentic experience with a tiny footprint.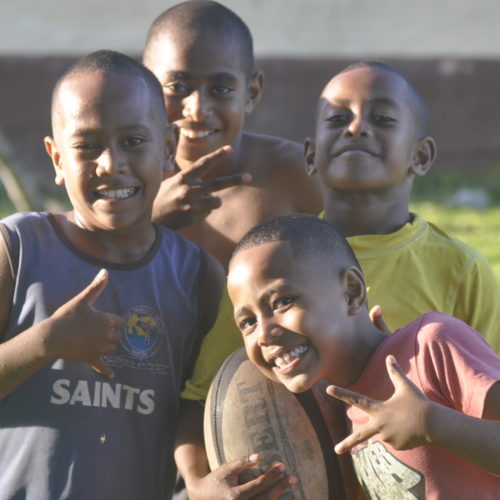 Now you know the key questions are you need to ask yourself in order to pick a volunteer organization you can trust. So all you have to do is to continue your research in order to organise your dream trip. Or if you would like to go faster, ​contact Island Spirit​ for a tailored offer.