October 27, 2022
'Topping Up' as a New Parent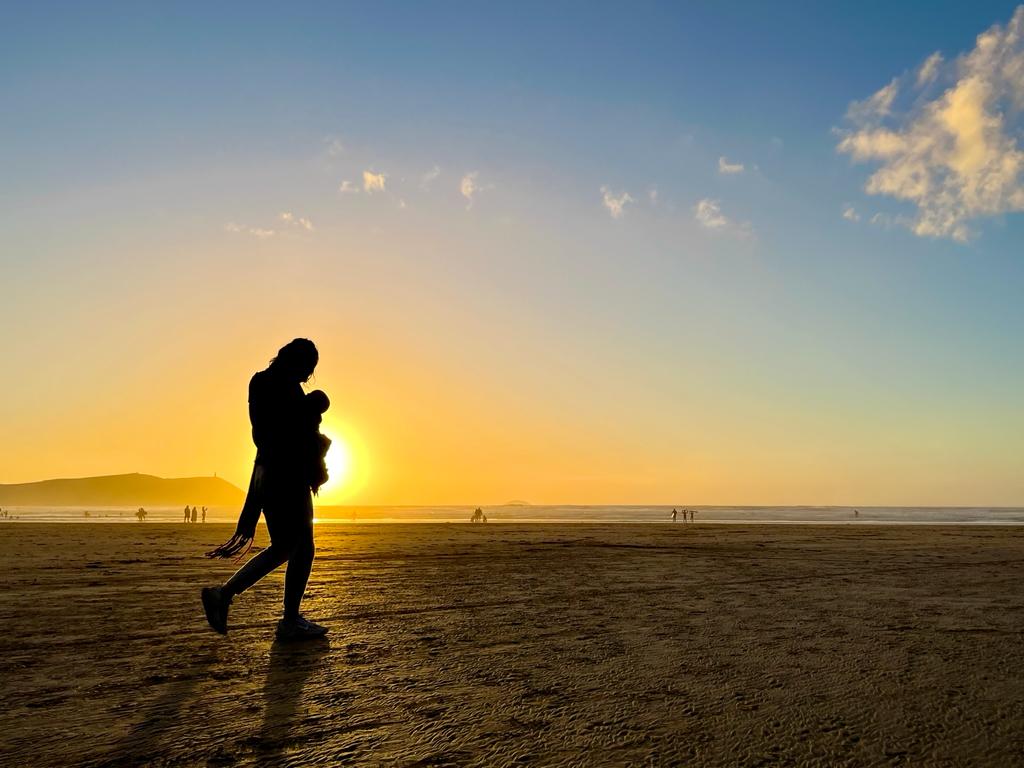 I am sure we have all heard of the 'cup half full/empty' analogy? Well, when entering
parenthood, it is more like a bucket. You don't know whether that bucket is half full or half
empty, has sprung a leak (or several), if the bucket has anything in it at all, if so, what it is, if it's
overflowing, which way up it needs to be, or generally what the hell is going on!
What is known, is that that bucket needs topping up and mending far more frequently than
the cup of pre-parenthood. This is because it is not only you now benefiting from the nourishment that it provides, as your bundle of joy needs sustenance from it too.
Research shows us that our children (babies in particular) feed off of our energy for reassurance and
soothing, and this is why, more than ever, we need to take care of ourselves.
There are so many competing priorities as a new parent that overwhelm is a feeling that can
rear its head on most days.
It is key to break things down, step by step, minute by minute,
and acknowledge the small wins. Planning is imperative, but so is the acceptance that most
of your plans won't pan out. If you plan to take 30 minutes for yourself every day, if you
achieve 10, that is still a win. That's you topping the bucket up with something positive for
yourself whether that is a cup of tea in the garden, a mindful shower, or reading something you enjoy.
Adulthood is a constant battle of balance, and when you take on the toughest job in the
world (parenting), that battle feels more like a full-blown war. It is therefore all the more
important for you to ensure that your stores are full, that you have lots of people to help
replenish them when they diminish, and that you have a good range of options in your
arsenal to help you push through.
Here at Island Spirit, we want to help you escape the warzone, take some time for yourself
and your little one to rewild, re-nourish, and top up so you are ready to fight another day.
We have created the perfect parenting escape to help you reset which includes activities that will
reinvigorate you physically, emotionally, and spiritually. We are launching our wildcrafted
wellness retreats in Cornwall this January 2023 and we couldn't be more excited!
Island Spirit has always been about reconnecting with yourself, and making new connections
to the communities and ecosystems that we visit. This new venture is also about connecting
with your child and learning how to relax together. It has been designed by parents for
parents, and includes a range of activities to help you top back up the bucket! Practices such
as yoga and mindfulness can be really restorative as a parent, and the latter is a good tool to
teach our children from a young age as well.
Daily Yoga
Daily Walking
Chat and share sessions
Nightly meditation
Rockpool photography
Sketching, handicraft, surfing and body-boarding on request
As parents, it can also be easy to slip into the tech parenting trap – relying on devices to
either wind us down, or provide entertainment or comfort to our children when we have had
a long hard day. Technology certainly has its place, and has many benefits, but our
wildcrafted escape is created to give parents a space to get back to nature with foraging,
forest walks, and rockpool exploration. The earth and mother nature are fantastic tools for
replenishment both physically and emotionally, and here at Island Spirit we seek to support
you as a parent in unlocking that potential for yourself and your baby.
Join Kirsty and her team in March 2023 for three nights on the North Cornwall cliffs. Email kirsty@island-spirit.org for more information and exact dates.