January 25, 2021
When to travel to Sri Lanka in 2021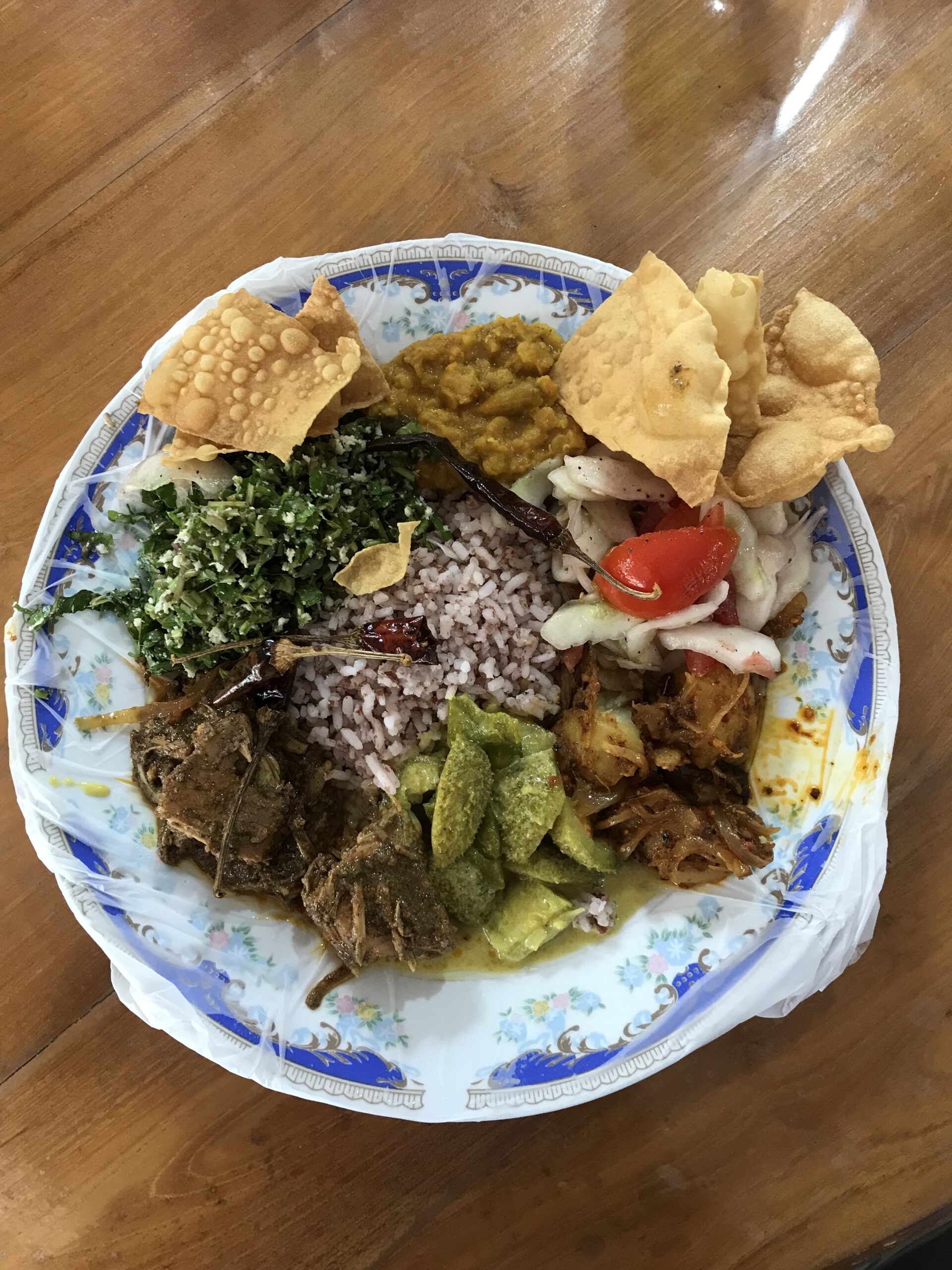 Plates full to the brim with fresh, locally sourced, colourful curry, beaches akin to dreamscapes and smiles so warm you could hug everyone: you can now start day dreaming of Sri Lanka again! When to travel to Sri Lanka? Well, they reopened their airports to international tourists at the end of January.
Checklist before travel
All tourists will need to follow entry requirements to visit Sri Lanka:
1. 72 hours before arrival give evidence of a negative Covid 19 test
2. Arrivals may be re-tested upon arrival
3. A third test will be given a week after arrival
4. Apply for an online visa prior to arrival
5. Make advance booking at one or more of 52 properties listed below.
Foreign tourists may not leave their hotel for the first 14 days with the exception of visiting 14 approved tourism sites listed below.
Once the 14 days are complete, tourists may interact with the community and move to any destination or lodging of their choice.
To help prevent the spread of Covid-19, Sri Lanka created a "bio bubble." This gives visitors some freedom to travel within the country while still observing safety protocols.
There is no minimum time that a visitor must spend in Sri Lanka. Anyone coming from abroad must stay in a government-approved hotel or resort for 14 days upon arrival.
Travelers staying for a short trip will stay in their resort the entire time. Tourists planning longer stays will be able to move more freely within Sri Lanka once they complete their 14 days of semi-quarantine.
In addition to paying for flights and accommodation, travelers are responsible for paying for the government-sanctioned health insurance ($12 US) and up to three Covid tests in-country ($40 each).
Arrivals must show proof of a negative coronavirus test taken within 96 hours of travel. They must also fill out an online health declaration form. Tourists will be tested again at their own expense on the fifth and seventh days after arriving. People staying longer than seven days will have to take a third test the following week.
Once the two weeks are up AND they have a negative coronavirus test, travelers can stay at their hotel or switch to another approved hotel. Airbnbs, guest houses and other forms of accommodation are off limits. Taking public transport is also discouraged.
Kimarli Fernando, the Chairperson of the Sri Lanka Tourism Development Authority said; "As we open our doors to the world once again, we have pulled out all the stops, ensuring that every precautionary measure has been set in place to make the island getaway as safe, secure, and serene as possible for the visitors,"
List of sites open to visitors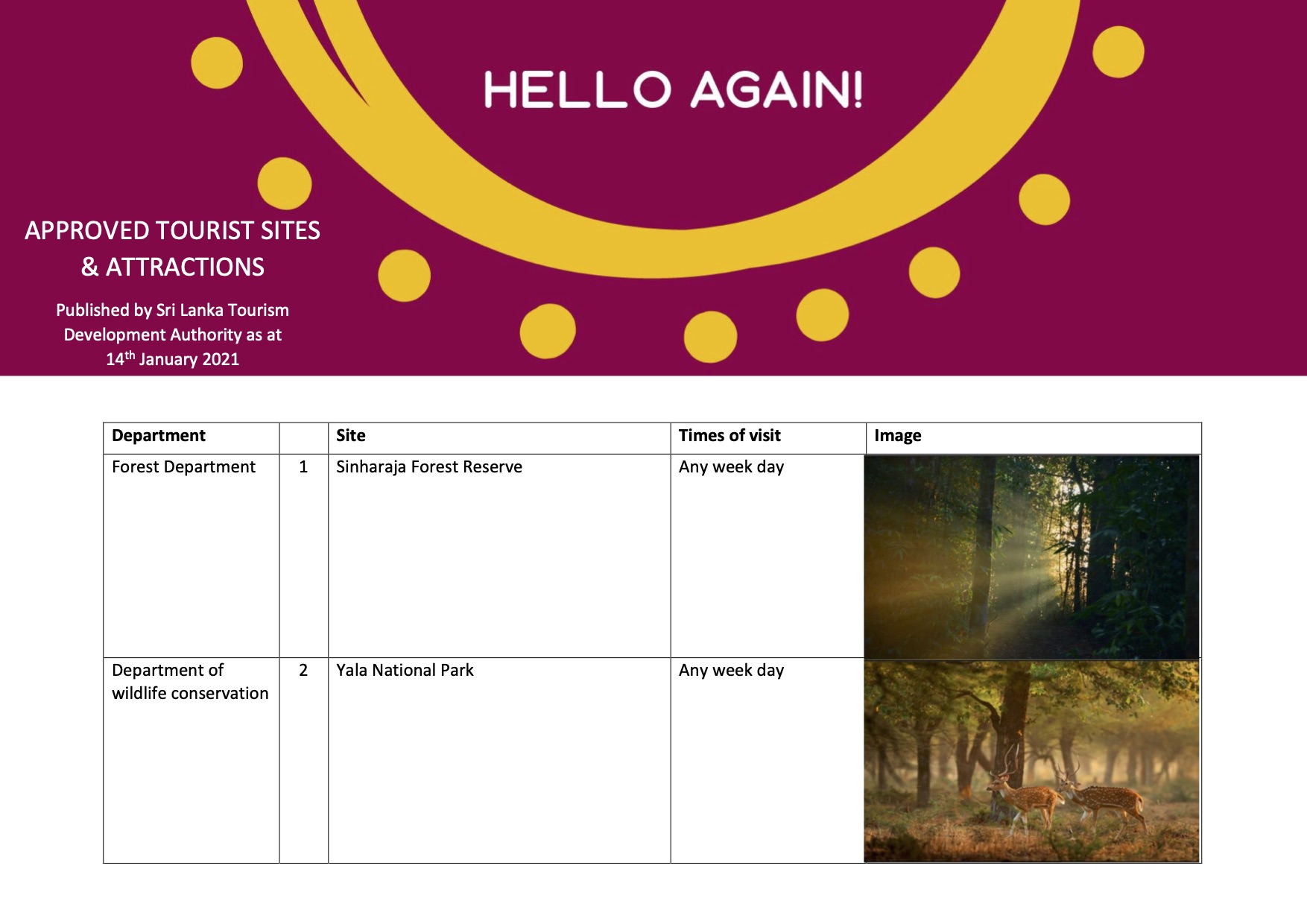 List of registered safe accommodation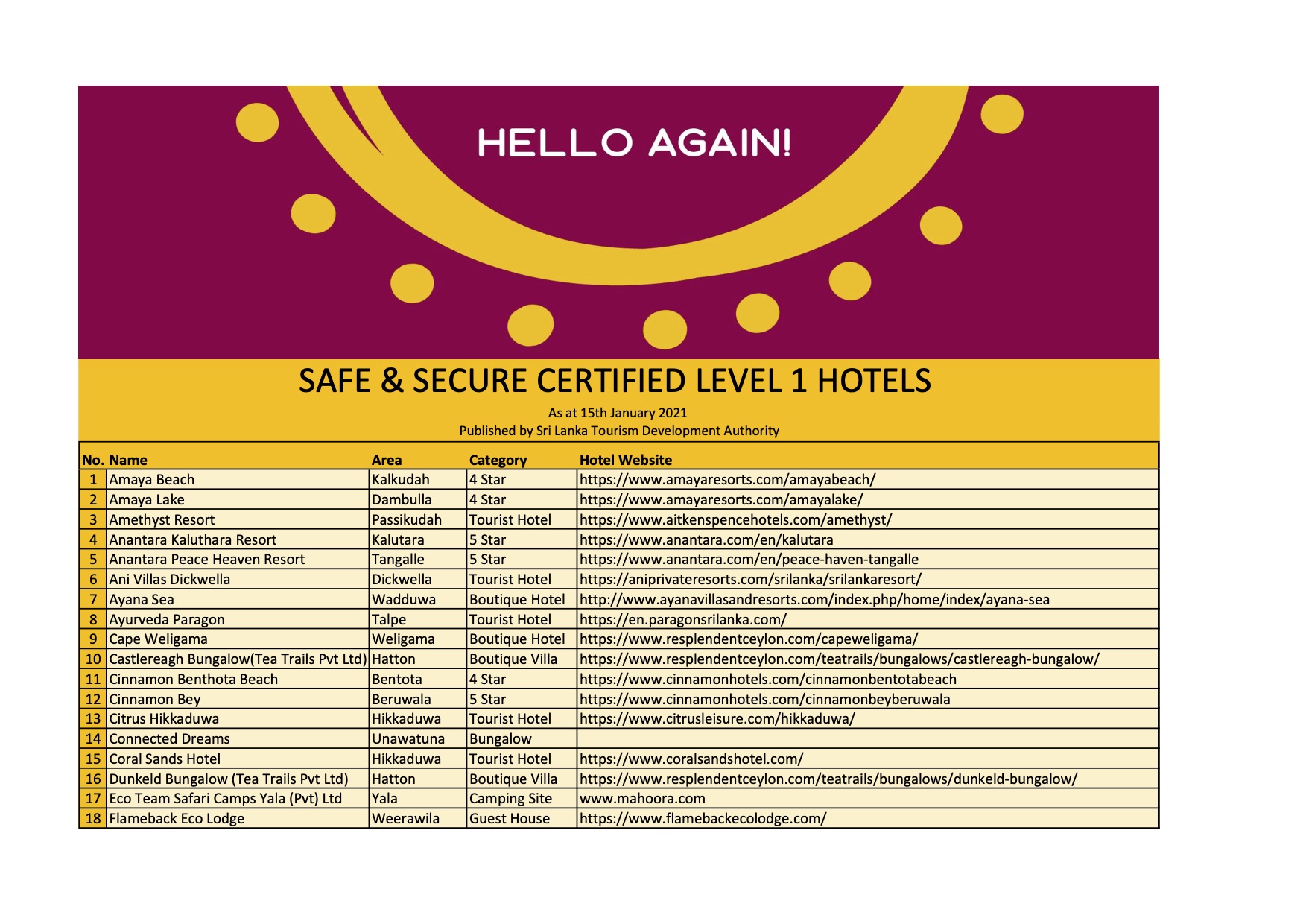 Surprising benefits to wildlife
The COVID-19 pandemic lockdown has created greater freedom for wild animals in Sri Lanka's popular national parks. They are usually stressed by over-visitation and unregulated feeding of wildlife.
Park elephants thriving on food offered by visitors are now seen returning to their old diets and exploring for food more freely.
As possibilities for poaching increase, the Department of Wildlife Conservation has upped its anti-poaching activities.
Experts are urging the authorities to use the lockdown period to reset the country's wildlife tourism practices by imposing better controls and management.
The negative impacts of Covid 19
According to the World Bank informal workers, about 70% of the workforce, and especially those in the industries and low-end services, are likely to be the most affected.
About 80 percent of Sri Lanka's agricultural land is cultivated by smallholder farmers.
In Sri Lanka poverty levels are expected to rise to 13 percent, up from 8.9 percent.
Global poverty is expected to increase for the first time in over 20 years due to the COVID-19 pandemic. Up to 115 million people worldwide will fall into extreme poverty this year. 
Three ways Sri Lanka can deal with COVID-19 induced poverty
Protecting the poor and vulnerable.
Investing in agriculture and food security.
Investing in people.
A good idea, we hope it's rolled out…
As part of the crisis response, The World Bank are supporting the Government's efforts to revisit its social safety net program and develop a long-term strategy for social protection. One critical success will be the creation of the central online portal, a "one-stop-shop" for all the country's welfare programs, in order to better identify the needs of poorer households, reduce overlaps, eliminate leakages, and make it easier for the government to deliver rapid assistance to those in need.
Why Island Spirit?
The world's first travel company to be a member of the World Fairtrade Organisation. Offering authentic island-based trip to Fiji, Sri Lanka, UK, Barbados and Vanuatu.
We are here to help
We believe in tourism which helps all those involved, from drivers and guides to sous chefs and teachers. We are here to share our amazing local network of dedicated locals to help you plan your dream eco adventure to Sri Lanka.
Example Itinerary