March 27, 2013
Wild Island Camping – a test trip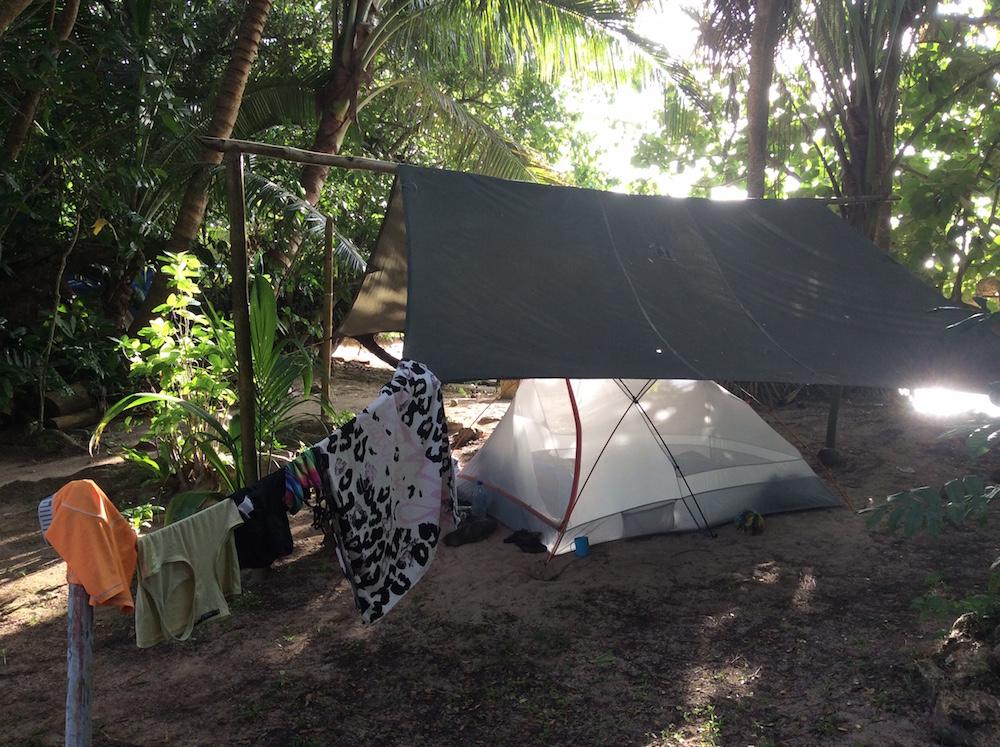 Written by Kirsty Barnby
A new trip in the making
25 – 27th March 2013
I took two friends to see our tour guide's island with their own eyes. We were testing out two new locations for a back-to-basics island camping adventure for the little more hardy travellers!
These two islands are rarely visited by 'kavelagi' (white people) and are utterly pristine. I'll let the photos do the talking!
Location One – Cobia coconut beach on the leeward side of the sunken volcano.
Activities:
Preparing our tarpaulin tent
Collect brown coconuts for lolo
Collection fire wood and kindling
Making the fire
Putting up spare tent
Arranging eating area
Clearing the track
Willy goes fishing while we get on with chopping onions, garlic, chilli and lime for the fish soup
Scraping coconuts for lolo
Uno
1.5hr hike to the summit of the rim of the sunken volcano.Altitude 176m above sea level
Saw two whales, a parent and juvenile
Got lost on the way back and walked head first into four huge spiders webs! Ahhhhhh!
Location Two –
Made our own beach tent again with tarpaulin
Skipjack tuna sashimi in kokonda with onions, garlic, chilli and lime.
Tea!
Dolphin pod of 20 hunting and celebrating!
White rum shots
Max decided to swim to the sister island a mile over the ferocious current – he did return.
Sleeping under the stars after storytelling then…
Heavy rain at 4am so to the tent it was