September 8, 2015
Vanuatu – Our New Tribal Trekking Location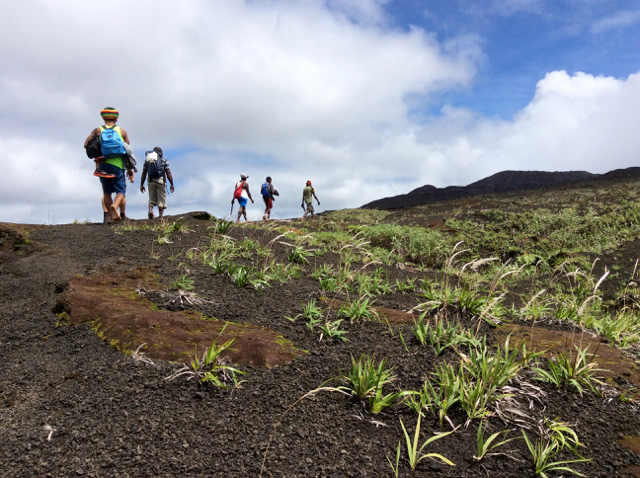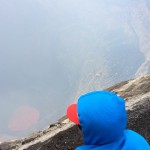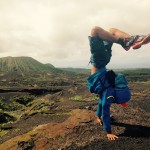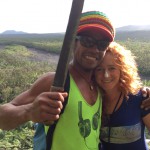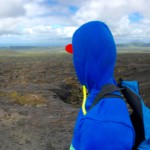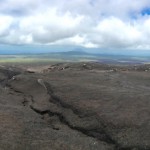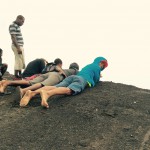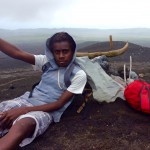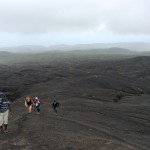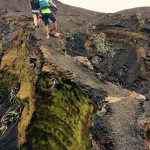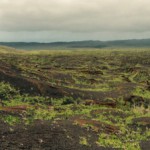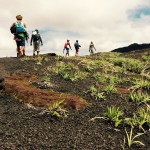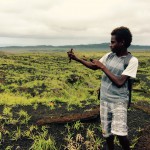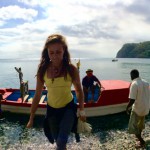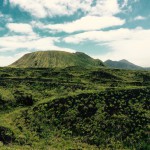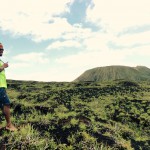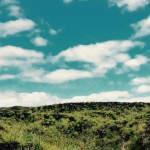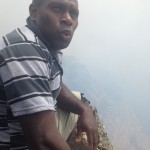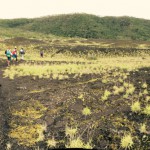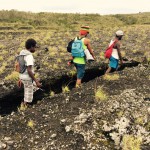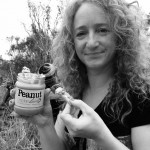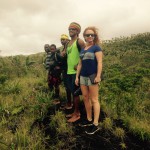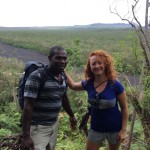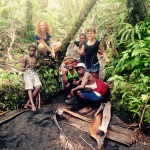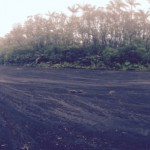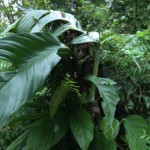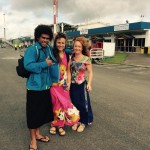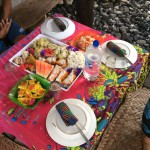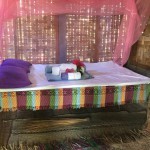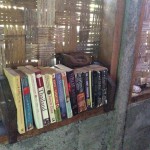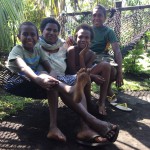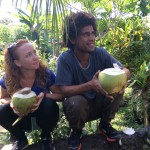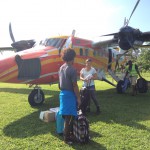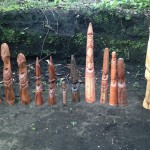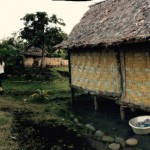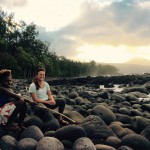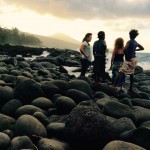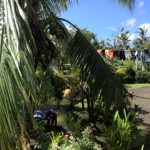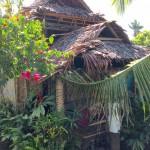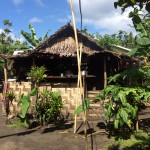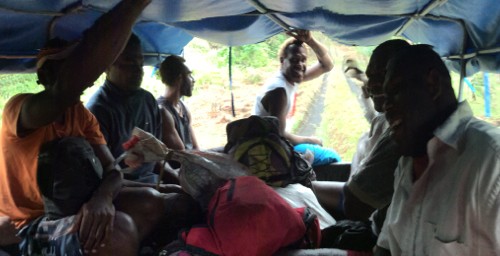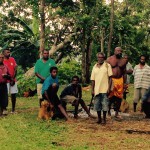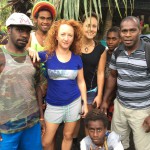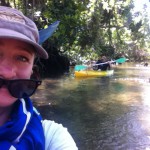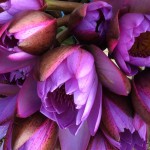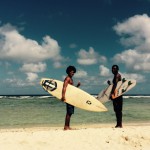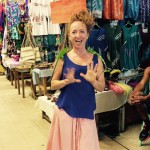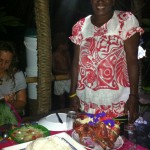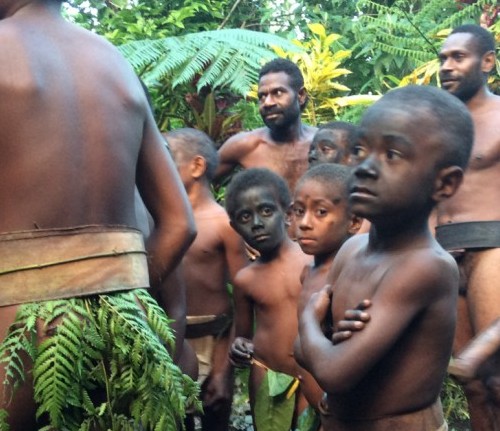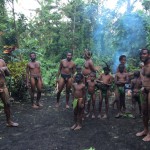 Written by Kirsty Barnby
Updates and notes from our second recce trip to this remote, tribally rich and adventurous location – Vanuatu. 
Here you can read about our trip to get a feel for the forthcoming Escapes we are designing. They will be dedicated to eco tourism as all our others are and specifically trekking.
Day 1 – Flight from Fiji at 14.30pm
We started on 21st August and stayed at City Lodge opposite the market. Not eco friendly but central, clean and cheap with wifi. Sometimes it's just not possible to go green everywhere.
As the plane ascends to the hazy blue above the clouds I read an article in the Fiji airways magazine by a friend of mine, Steven. He gushes about Lavena, the coastal kayak and hike where I take my guests. The photos showed Pete and his friend catching wee fish on the rocks outside the burre from where we always eat and make jewellery with the children. It's the place you are the first in the world to see the sunrise too. Special. Reading the piece makes me feel a sense of pride for the tiny villages, inhabitants and small people I work with. I'm attached forever.
Doh chuckles to himself and tells me he thinks he knows someone on the plane. The chief air hostess takes a liking to us asking if we are friends as we laugh with each other in our Fijian sulus. She smiles like she's a theatre performer, we tell her she is our in flight entertainment with her pink and green eye shadow and dashing smile. A real Vanua Levu lady.
Street Market chow from Malekulan big mama, the only way. 400 vtu for salad, steak and cassava cooked in front of you. That's about £2.75
Day 2 – Surfing near Port Vila
Patisserie breakfast at au peche mignon. Our quiche and eclair was washed shifted down with a double expresso and Americano as an extremely smiley street man passes to show us his iguana perched on his shoulders and head. We surfed at Pango village with John who knows sammy, Urie and other Fiji surfers
Market for an early dinner for fresh fish this time. We had four bowls of kava at Raymond's in the back streets of Port Vila. "Thank you toomas" means thank you so much in Bishlama.
Day 3 – Getting to our remote island!
A local bus takes us to Port Vila airport from town 1 hour before departure for just 150 vatu. We flew from Port Vila to Ulei via the tiny island of Paama where we landed not so far from a jungle filled wall of green on a grass runway in our 21 seater, stripy, orange plane! I'm thinking cartoon scene!
We arrived at 9am to be greeted by locals, some of whom were peering out of the jungle bush at us. Walter had organised for someone to collect us thankfully as there appeared to be nobody there to begin with and as people dispersed leaving us stranded we felt utterly abandoned and helpless.
The flight took us over land covered entirely with jungle and palms. "A volcano island sits serenely in the background as Doh jokes that we are softly about to crash land – the air strip is nowhere to be seen. As we step off the plane in utter awe of the remoteness of it all, four faces stare out of the bush at us. The plane doesn't come that often. As people disperse we feel a slight sense of panic as nobody steps forward to collect us as we hoped. Lots of smiles later we are approached by Enoch who tells us what to do – hop in the back!"
The 45 minute journey is out of this world. We wind down soft black soil jungle tracks which have been manicured and seem so perfect. The truck in front is filled with big white smiles and laughter as we sing our way ducking under fallen trees from the Cyclone Pam's destruction just six months ago.
Walter welcomes us into our wonderfully quaint little bamboo woven, two story hut which has been plucked straight from a fairy tale with pink and white flowers arching the doorway, veranda made of soft volcanic stone, woven basket for bins, hand made wooden bed with turquoise mozzie net and a little charging area for phones powered by the nearby solar unit. We all chat relaxed on the L shaped palm tree outside the house while mum collapses in the fish netting hammock with her three boys. She only speaks French and works hard as a host.
Lunch was fantastic and fresh:
Egg

Pumpkin with coconut cream

Sweet potato

Water melon

Cucumber tomato salad
Endu village has 400 people and a primary school. It's nestled near the turbulent sea with views of Pentecost on the horizon.
I am led into the coastal jungle along a neat track following three brightly clad tiny village boys who trip up excitedly ten times or so making me laugh as they weave through their jungle playground to hunt Doh down for me. He is sitting with a new friend having just picked ota (fern) for our dinner. We sit leaning on a carved stone overlooking the breakers curling like twisting hands over a big submerged rock. John tells us how he is studying mechanics in Port Villa but wants to come back to the village to mend cars, he likes the countryside and will join us on the 12 hour trek tomorrow.
Our First Evening in Endu: 
We are led into the jungle with about twenty young men surrounding us. The Endu cultural tour is a sweet introduction to the local dance performed by a collection of small boys, the village Chief and other men. They sell carvings and chat afterwards about the history of the dance. Doh and I were invited in to dance, it was harder to dance well than it looked! The video was very embarrassing!
As I type Doh is singling with a crown of young boys leaning in around him. The Bula song attracts whoops, laughs and an elder joins us all the way from another area of the village. Doh is the first Fijian to ever visit the village and has clearly brought the sunshine from the Fijian islands. They feel like brothers, something white people could never do even if they were fantastic singers.
A Very Special Dinner:
Coconut crab (rare in other parts of the world but eaten on special occasions here)

Wild yam with curry powder

Rice

Cucumber tomato salad

Ota with coconut milk and onion
Day 4 – relaxing and writing
In the early morning Doh and I woke simultaneously to some wailing and crying. There was a deep feeling of spirituality in the night although I wasn't scared, I just felt it's presence. We learned in the morning that our hosts uncle had passed away. He just had asthma for one day but was elderly and the dispensary nurses were in Port Vila and Malekula so couldn't help him when he arrived for treatment.
The whole day was punctuated with mourning moments as people seemed to gather to cry loudly as others wailed in the house. The funeral was a religious one with men on one side of the grave and women on the other with the body was prepared for burial on a mat and he was wrapped with blankets. Eventually he was lowered down and everyone took turns to throw soil on him. The women cried freely again.
Later on two young girls took us through the jungle to the volcanic rock beach which was sand before the Cyclone Pam came in March and took it all away to be replaced by these stunning round black rocks.
I overhear this as I go to bed early with a cold. "Your girlfriends name? Yes kirsty, I'm very interested in her and her work. How did you meet?" Doh tells him about how we met five years ago broke up because I wanted to concentrate on my work and are back together now. "Can I see the logo? How many people work for her? Is it making money?" It's surprising when you hear local islanders take such an interest in you.
Day 5 – The Volcano!
Rise at 5.30am ready to leave at 6am for Mount Marum 950m above sea level

11.5 hrs

12km caldera

28km round trip

Can hunt pig and wild cow on the ash plains

You have to connect to the volcano's spirit

The volcano rumbles at night beneath out bed

It's constantly makes itself feel present

We snacked on coconut water and palm trunk with some Eggs, biscuits, peanut butter

We climbed steep into the jungle more or less straight from a deserted black, sandy beach.
Philemon Paul of Endu village, Vanuatu, definition of Spirit: "A Spirit has a life! It has secrets and mystery"
On the ash plain the young boys ran far ahead playing with each other and lay on the ground seemingly connecting somehow, maybe just playing but I too felt a new found energy as we entered. The caldera was awe inspiring, something that is really quite hard to explain. The earth has a huge hole in it 500m down and spews lava continuously.
There is a deep sense of wonder as the gases whiff past your nose – this could explode any minute now! The pool of molten rock at the bottom is the size of two football pitched and not very happy at all. The walls are covered in white matter from the continuous release of gases. The surrounding edge of the creator is like a cold black sand desert, with no life, just wind and rain. So different from the first half of the walk in the warm, lush, jungle down near the sea.
Day 6 – Leaving the island
A rather panicked morning took us in a truck with eight tour guides and Pascal to Taviak to take the local ferry to Port Vato with the guides on their way to a training programme.
I learned from Pascal that three years ago these islands were inaccessible. Malampa travel of whom he is an integral part, uses him as a consultant. He organises cooking, guides, accommodation training for the local village people to host tourists. Exactly what I'm doing but with government help and aid from 'TWET'.
We had to move trunks on the track to get to beach. On the way a guide jumped out of the truck and tied a pig to a tree. He was gifting it to a relative. We drove off. The tiny boat just fitted us 14 with fishing reels on which we caught a big mackerel.
Day 7 – 3.30 am Ferry to Malekula!
We were told to get up at 3.30am for a 4pm departure by tiny ferry to Malekula and that the crossing would take half an hour on a calm day and 45 otherwise. Both those things were wrong! The captain turned up at 5am telling Philimon that he was there at 3am ready but nobody was there – of course we will never know. After an initially optimistic 10 minutes as we looked back at the slowly pinking sky above the summit of the volcanoes, the swell started to gain momentum.
The journey took us 1.5 hours and it was horrendous, anything but calm. Philimon was bailing water at the back with the driver while Doh tried to keep smiling as he was routinely drenched by walls of flying water! He gave us a few weather up dates as we crouching in the sheltered front. Little did we know that it was because of us there that the others got so wet as we weighed down the front.
Thanks 'toomas' to a random TWET volunteer we met on the truck for calling the transport. We were completely unprepared for this remotely located beach too. It just gets more and more off the beaten track! Warren and a few other locals had waited for more than an hour for us as the driver was so late.
The rest of the four hour journey made it clear that the tiny villages along the East Coast depended on that vehicle and its timeliness. If Warren had left without us we would have be stuck on a beach with a hut and four locals surrounded by jungle – and that's it.
We tipped Philimon 4000 vatu which was equivalent to a day of guiding at the going rate. He deserved it as he went out of his way to accompany us to the sister island, find our accommodation and translate when things got sticky, which they did on a number of occasions. Especially when we were late crossing the narrow sea to Malekula – he used Bishlama to persuade Warren to wait for us, not French or English – it just wouldn't have cut the mustard.
His journey back must have been utterly freezing because he was already soaking and the water is deep, not the teal, shallows we all think that these South Pacific islands are always surrounded by. He really was patient, loyal and sweet, a strong, strudy guy with a big heart and full of spirituality, local knowledge and a humble demeanour. I'll definitely be using him again for the Island Spirit trekking Escapes. He described what 'Spirit' meant to him when I asked him: "xxxxxxxxx". This came about because he is one of few people who asked why I named the company Island Spirit. Such a question  from the islanders (Chiefs and villagers) usually means they don't really like it or they are a little apprehensive. …… 
Then we hopped in with five other passengers who were quiet and slightly shy at first but after a while started small talk. They were clearly no accustomed to having white people on this part of the island and were incredibly polite and proud to host us. 
View our comprehensive island guide to Vanuatu here.