January 29, 2015
Island Spirit's First Bajan Footsteps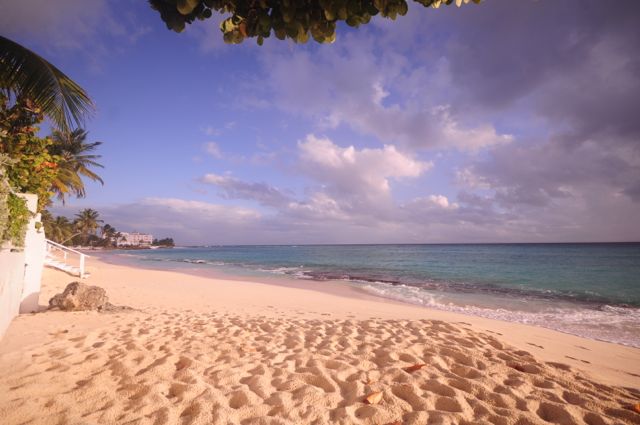 Written by Kirsty Barnby
It's time for us to spread our little wings! The Atlantic Ocean calls this time and so to Barbados I head.
This blog is a run down of the places and people I met as I uncover this wonderful coral limestone island.
My ambition is to meet local people and find out where the most unique, quirky, beautiful and exciting places are. I want to uncover their secret gems to share with you while always staying true to Islands Spirits ethos – keep it green and comfortable.
This island is steeped in a unique heritage which is proudly spoken of by its fun loving people. At 21×14 miles it is a good size to explore. I want to uncover some of this old island's secrets; from tiny independent specialist rum shops and enchanted tropical gardens to colonial sugar plantations and Bajan 'Fish Fries on the beach. It's fun filled, and full of cultural history, I think I'm going to have an amazing time!
Nuggets of Knowledge!
'Dolphin' here is actually wahoo.
Barbados has no rivers because its flat and coral limestone based.
The only island in this areas of the Caribbean that doesn't have a volcano.
Bajans are known to be more relaxed and even shyer than fellow islanders because of their past. Back in the slave day there were 95 cane workers to every planter whereas there were 400 in Jamaica. There was therefore much more rebellion on those islands with more workers under one leader so they have tended to be more confident/aggressive/cheeky/violent.
Why Barbados?
Easy to access from the UK and Canada
Turtle conservation is well established
Folk Culture runs deep
Strong Heritage
Well educated people with lots of independent businesses
Lots of different activity options
No eco tourism equals and opportunity
When to go?
Nov – April dry and cooler high season – popular with Canadians and British
April – Nov hotter with rain in the afternoon, the locals like this time of year as it's quieter.
Jan –April windy good for surfing 
Key Places:
Very few hurricanes unlike its sister islands.
East Coast – surfing and off the beaten track
West Coast – famous for famous peoples houses – Rhianna and Simon Cowell
South Coast – wind surfing
North Coast – cliffs and the Animal Flower Cave but that's about it.
Coral island
No rivers only streams
Little forest – one small wood left as sugar cane farming wiped them out
Barbados is home to rum, it's the capital, it's birth place, you'll learn this very quickly!
Where is it?
Just off the string of Caribbean islands to the south.
How to get there?
Eight hours from Gatwick. Flights leave everyday and twice on Friday, Saturday and Sundays from November to April.
Virgin and BA from Gatwick twice a day. Virgin wins hands down for service, food, movies and efficiency but mostly it's dedication to partner children's charity 'Change for Children'. That seemingly tiny thought tips the scale for me.
This Jumbo jet arrives just before the smaller BA flight meaning less waiting at arrivals. Virgin capacity 465 BA around 300.
Nov -April for winter sun but all year is good. It's cooler during this time.
Please look into off-setting you carbon footprint.
Bajan Food:
Flying fish cutters – becoming rarer and rarer as the years go on as they are a national favorite and therefore, like cod, are over fished. A meaty, battered fish which is split in half and presents (as with many things) with salad, pie or potatoes.
'Pie' is basically macoroni pie.
Coconut shrimp.
Friday night fish fry – go early as the dolphin, Marlin and shrimp took an hour to arrive at 8.30pm!
Salt fish cakes.
West Indian Rotis.
Jamaican Patties – light and fluffy, small cornish pastie snacks found on the edge of the road.
 No.1 place to visit – Oistens Friday Night Fish Fry!
Is an utter unorganised chaos giving you a taste of not only the fabulously fresh fried fish with salad and potatoes but also the unique way the islanders, like the Fijians, and other Carabineers just let go. No frowning, no negative comments just patience and smiling, that's all you need. A beer or rum while 'you people' watch or indulge in some dancing will help you submerge yourself in this one-off experience.
Wildlife watch –  Turtles:
Turtles hatch on (amongst other places) Accra and Worthing Beaches on the South Coast in September, October and November. Call 230-0142 to get assistance of you see hatchlings heading to the lights of the road. They're too beautiful to loose.
A Rural Meander to Bath Beach:
I woke up listening to my host's daughter playing the flute upstairs. It's a windy day but the sun is just rising far beyond the tethered horses grazing quietly on the open, fenceless meadow across the track.
As geckos bask lazily on the veranda I get my bag together for a walk. I'm following the coast, that's all I know. My host, Sam smiles; "If you get lost on the way back just ask for the Rasta with horses." I'm in St Johns, the smallest districts in Barbados and one of the least 'trodden' by tourists.
Sam and their stunning Doberman cross Labrador puppy, Maleka, joined me to the track along the road on the right, past the noni tree and over the bridge.
We passed bay and kalabash bushes as we weaved around old cane fields overrun with long grass and undergrowth before we got to a single file footpath which wound down a gentle slope to the wavy Atlantic Ocean.
The families that live close by on this smallholding are clearly well versed in herbal medicine and offer guided treks to learn all about what the local flora and fauna has to offer.
The warm wind took my breath away. I stopped and sat to write – it was a moment, one of those that you just have to absorb. All alone and on an adventure, that's what Island Spirit is about. A young man shocked me as he gallivanted down the hill without a care in the world. It occurred to me that this tiny track is used frequently by locals getting to and from the local beach, the road is longer and pretty boring to walk I later found out.
The ancient, tiny, meandering path was easy to follow as it hugged the coastline all the way. I was surprised at how similar to the Cornish coastline it was. Pine trees lolloped into the water as the waves lapped at the already severely eroded banks. Years ago the old railway line ran along part of the East and South Coast and I soon stumbled upon its ruins – in the water! Sea levels have risen so much that even the foundations of a bridge are 20 meters out in the reef.
An hour or so later the path opened into a clearing and I found myself on a tarmac drive. Bath Beach struck me immediately as an idyllic local beach. It doesn't attract tourists but is gorgeous. Just right!
Brightly coloured wooden houses surrounded with picketed fences nestle under the pines on the beach. What seemed to be an entire extended Bajan family frolicked in the waves with bathing caps and all. Along the beach towards the elevated, wooden, yellow, life guard shack was a group of ten kite boarders. They shot up and down parallel to the beach as their majestic kites pulled them effortlessly in the wind. Within moments 'Bird' came to say hello. He is the local life guard who not only lives around the corner but learned to swim on the beach, fishes on the reef and has been here all his life. At a reasonable 44 years old he oozes happiness and youth. "I'll take you surfing at Crane beach?" He enthused. We chose Thursday.
The wooden café was full of Sunday Best Bajans with their lovely hats. At one point I caught a big lady leading over her corn on the cob as she was about to devour it – happy islanders I thought.
Horse Riding
Sam took me on an early horseride through banana plantations and undergrowth, along clifftops, up grassy lanes and into the u
nknown. We were right in the heart of the countryside and I learned about local, herbal medicine and the history of islanders. We galloped along beaches and up grassy hills. We walked along tracks and beside small fields where old nomads tended their banana trees. Sam knows them all and wished them happy new year as we strode on by.
My well behaved and trusty steed, 'Royal', was an ex race and polo horse from a breeder with 200 horses. He usually puts them down but not this one. It's a brutal trade in polo and racing here but thanks to people like Sam some are saved from the knife when they retire.
A Coastal Walk
I walked from Martins bay to Basheeba along a rugged coastal path with an excentric local guy called Peter. He was completely dedicated to preserving what I think he though of as his Scotland District. His struggles sounded very familiar as we deal with the same things in Fiji. Often areas which aren't the obvious tourism destinations are underfunded and left to fend for themselves despite there being great potential and even helping the tourism industry by relieving pressure on the more popular, over crowded areas.
We chatted an walked for around two hours as the path gently wound around corners, up creek and on occasion we had to cling onto what was left of the coast due to intense erosion.
The old railway track which took sugar cane and people to and from Bridgetown for work stretched along this coast too.