February 27, 2014
The Island Spirit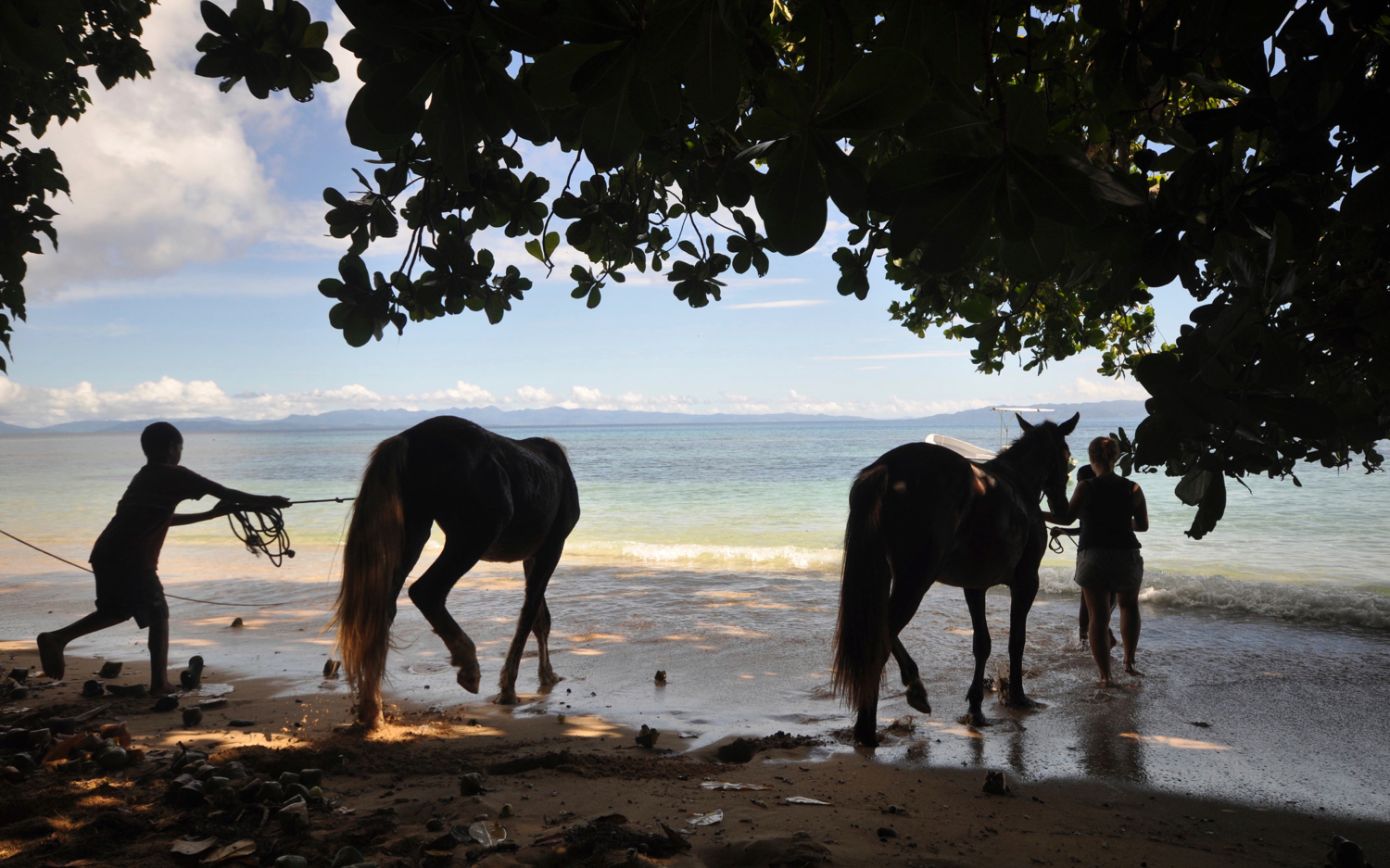 Written by the Fiji Times, February 22nd 2014
EMBRACE the Island Spirit in your adventures this year.
New year with a new start. Top of many people's resolution list will be to travel more widely, more adventurously, and more ecologically than ever before in 2014.
Well, we have some good news.
Volunteering
Volunteering has become so much more than the shallow piecemeal often offered by travel companies in decades gone by; you can now be a part of making a real difference in communities across the globe.
Many companies now offer volunteering, eco-travel experiences, but very few tailor that trip to suit you and your interests.
With Island Spirit (IS) you can help conserve the natural environment, and improve the wellbeing of local people, while basking in the holiday atmosphere of the beautiful islands of Fiji.
Island Spirit
Island Spirit (IS) a tour operator based on Taveuni that cares about sustainable tourism.
"And most importantly, you can structure your trip from start to finish; choosing from an exciting array of eco-conscious, community-mindful activities to make your trip memorable for you, and to leave a positive impact on the host nation," said Island Spirit Owner and Founder, Kirsty Barnby.
"As well as enjoying one of the world's last remaining unspoilt coral reefs through snorkelling and/or diving expeditions, you can help maintain it with our conservation project which includes coral gardening, making fish houses, and mangrove planting."
As opposed to simply viewing island life, you can experience it for yourself with a short village home stay with a host family to get a true sense of what it means to be a Fijian.
You can immerse yourself in the culture, and really connect with the island and its people, all the while having a guide to turn to should the excitement get a little too much."
At IS you can choose from a great range of activities including yoga, kayaking, trekking, hiking, surfing, horse riding, birdwatching, snorkelling, and you can literally put one foot in today and one in yesterday at the International Date Line!
"At IS we have a passion for eco-tourism, and believe in giving back to the local communities in which we work and play. We donate 10 per cent of the cost of your trip to our solar project, which aims to provide a sustainable means of power for the island of Taveuni, which we are fighting to make a kerosene-free island. We also give to our newly-formed women's handicraft group and to other small community-led projects."
And as a company, IS works closely with local communities to maintain the environment.
"We're passionate about our work here. Welcome to Taveuni, home to Island Spirit Responsible Holidays, for hands-on, simple island adventure to luxury retreats.
"Whether you are a honeymooner wanting to give a little back before indulging in island paradise, a culture enthusiast or a gap year traveller, there's an escape on the Garden Island of Fiji to inspire you.
"Lasting from seven to 28 days, you can choose an escape to match your specific area of interest or take one step further by tailoring your very own magical island experience.
Escapes
"On the hands-on escapes you will be guided by Island Spirit's local and international team of experts, with an emphasis on responsible island adventure, coral reef education and cultural immersion with a virtuous circle approach."
Ms Barnby said this would be totally hands-on and adventurous, as one would experience the fantastic Fijian culture and food and as the days progressed one became more and more in love with the wonderful simplicity and wholesome approach to life here. On the luxury escapes you can choose a speciality such a diving or hiking spending the days discovering the secrets of this amazing, secluded island paradise and by night indulge in world class hospitality.
All this will be accompanied by the all-important pockets of absolute and well-earned relaxation in the wonderful surroundings of 'Fiji's famous Garden Island Paradise'
"The pace is just right, balancing heads-down volunteering with downtime to savour your efforts and the magic of Fiji's most lush island," Ms Barnby said.
"Is your perfect escape to sleep well in a boutique eco resort by night and immerse yourself in island adventure and culture during the day?
"We know these islands back to front, so let us help you achieve a truly authentic and comfortable island escape."
Island Spirit works with local lodges, award winning four star resorts, youth hotels and private bure.
Offers include a remote eco lodge run by Fijians, eco resort with tropical dome accommodation, a dive retreat accessible only by boat, an organic and eco resort nestled on the cliff overlooking the Rainbow Reef — soft coral capital of the world, self-contained bure for four sitting in its own plot with a view like no other and surf lodge on an outer island with access to a break known as the mini pipeline.