June 28, 2021
LEJOG cycle fundraising for Fijian coral reefs
Island Spirit founder, Kirsty Barnby is taking on the legendary 1200 mile cross country cycle from Land's End to John O'Groats (known as LEJOG). On the 9th of August, she will start this iconic trip with the aim to fundraise for one of our favourite projects: coral reefs protection in Fiji.
What are we fundraising for?
For many years, we have run coral gardening projects in Fiji, and now Kirsty wants to give back to the community by funding a certification in coral gardening for up to 5 local aspiring marine biologists starting in June 2022. The funding will also go towards snorkelling equipment.
With this project, Kirsty and the team hope to ensure that local people become educated in conservation, and therefore ensure the long term sustainability of the all-important corals on which local people's livelihoods depend. The hope is it will solidify the community's connection with the reef systems.
Any support would be greatly appreciated to make this project a success. To help us raise the necessary funds, we invite you to visit our crowdfunding page:
https://www.gofundme.com/f/cycle-for-fijian-coral-reefs
Why are we cycling LEJOG to fundraise?
It is well known that marine biology is a difficult field to get into, and this is especially the case for young people in Fiji despite the fact that they have access to over 300 islands that make up the country. It is often the case that aspiring marine biologists find themselves having to travel to Australia or New Zealand to qualify or gain experience, and so in line with Island Spirit's ecological ethics. Therefore, we are trying to provide opportunities for local people to allow their knowledge and passion to benefit their homeland.
COVID has caused numerous difficulties for the travel industry, and so Kirsty believes linking a valuable vocation such as marine biology with Island Spirit will bring the two fields closer together. In turn, this will benefit the community and make both fields less susceptible to international crises. Marine biologists don't need tourism to continue their work, but tourists need their invaluable input so that the beautiful corals and related ecosystems are there for tourists to enjoy for generations to come.
The reality of Fijian coral reefs
Ironically, 2020 has been a good year for the reefs to regenerate world-over due to the lack of traditional tourism. This initiative is Island Spirit trying to 'build back better' and further linking community initiatives with environmental endeavours. However, it is also the case that increasing cyclonic forces due to climate change, and resultant huge waves breaching coastal defences endangering communities.
It is notable that storm season should be over by May, and yet local people are still reporting huge swell cycles which are devastating to new coral which should be thriving at this time of year. Big waves are not helpful to small and fragile things, and this is why, more than ever, we need a team of local marine biologists.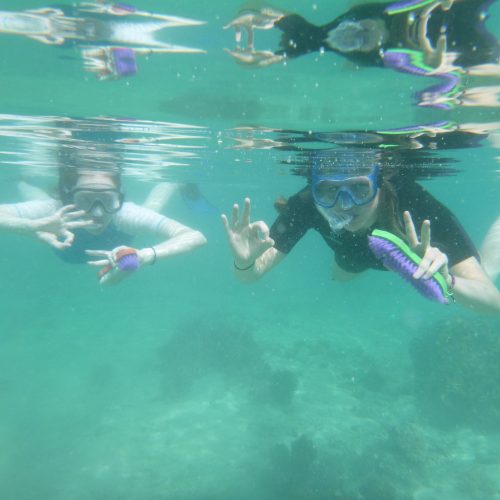 Learn more about coral gardening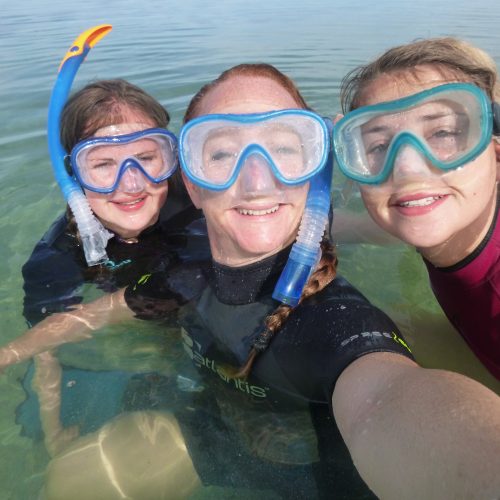 LEJOG cycle ride as a spiritual and physical challenge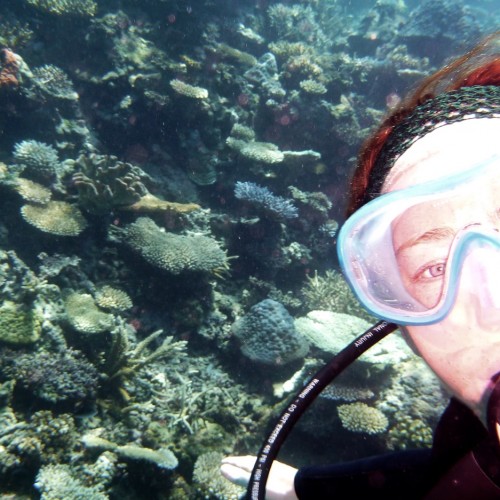 The journey will be both a spiritual one, as well as a physically challenging one for Kirsty, who said:
"I've not had a chance to discover my own island having spent most of the past decade in Fiji and Sri Lanka. I've spent British summers in Fiji to avoid the cyclone season, so I haven't been here in the UK to enjoy summertime for some time.  

We are lucky to live on an island with some of the most stunningly diverse and incredible coastlines in Europe. During the cycle I'll be riding the east coast of the Pennines and have two-thirds of the Day free to explore. During this time I will to put pen to paper, sketch and take photos. 

We are also in the process of expanding to the UK, so this trip is also a recce, to discover areas that can could benefit from local conservation projects."
Day by day from Land's End to John O'Groats
Kirsty plans to do the LEJOG cycle tour in 21 days. The average daily distance will be 50 miles. Check out her route below:
Section 1: Penzance to Lelant, via Lands End.
Section 2: Lelant to Perranporth (22.4 miles)
Section 3: Perranporth to Bodmin (29.4 miles)
Section 4: Bodmin to Colacott (30.4 miles)
Section 5: Colacott to Okehampton (24.8 miles)
Section 6: Okehampton to Tiverton (35.4 miles)
Section 7: Tiverton to Bridgwater (37.9 miles)
Section 8: Bridgwater to Bristol (37.9 miles)
Section 9: Bristol to Cheltenham (44.4 miles)
Section 10: Cheltenham to Brandon (near Rugby) (54.9 miles)
Section 11: Brandon to Long Eaton (Nottingham) (44.8 miles)
Section 12: Long Eaton to Austerfield (53.4 miles)
Section 13: Austerfield to Leeds (49.0 miles)
Section 14: Leeds to Thirsk (41.8 miles)
Section 15: Sedgefield to Guide Post (42.1 miles)
Section 16: Guide Post to Belford (44.1 miles) then Belford to Eyemouth (29.6 miles)
Section 17: Eyemouth to MacMerry (38.7 miles) then MacMerry to South Queensferry via Edinburgh (22.8miles)
Section 18: South Queensferry to Perth (34.9 miles)
Section 19: Perth to Pitlochry (32.3 miles)
Section 20: Pitlochry to Newtonmore (42.5 miles)
Section 21: Newtonmore to Carrbridge (21.3 miles) then Carrbridge to Inverness (26.6 miles)
Section 22: Inverness to Bonar Bridge (41.8 miles)
Section 23: Bonar Bridge to Bettyhill (55.5 miles)
Section 24: Bettyhill to John o'Groats, via Dunnett Head (58.5 miles)
Our cycle ride experience for fundraising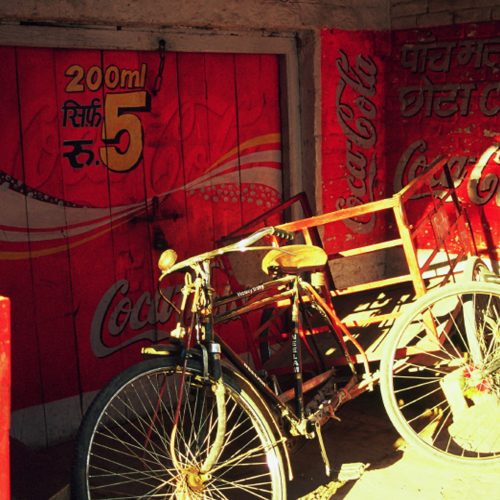 Kirsty is no stranger to cycling, but this is by far her biggest challenge yet. In 2004, she cycled 500 km in 10 days from Bangalore to Gudalur in India which she thoroughly enjoyed. On that trip, she raised £1000 for the southern indigenous Adivasi tribe.
Cycling has always been a preferred method of travel for Kirsty, who enjoys the slow pace, time to absorb and ponder and marvel at natures wonders. She hopes her own journey from Land's End to John O'Groats will also empower and encourage others to take to their bikes more often.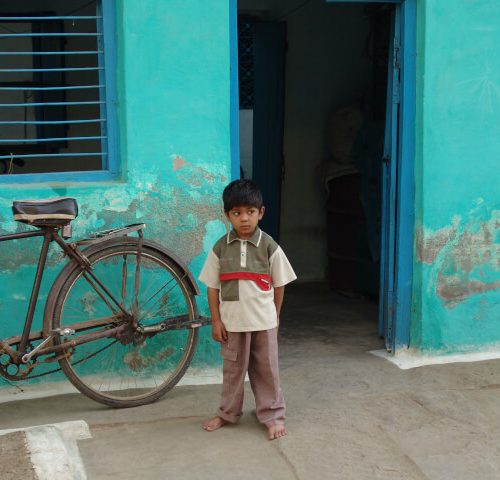 Our fundraising goal by doing the LEJOG cycle ride
Kirsty aims to raise £1000 for this project, and if you would like to donate
please visit her crowdfunding page:
https://www.gofundme.com/f/cycle-for-fijian-coral-reefs.
Kirsty and the people of Fiji would really appreciate your support.