June 26, 2020
Hiriketiya, Responsible Travel in Sri Lanka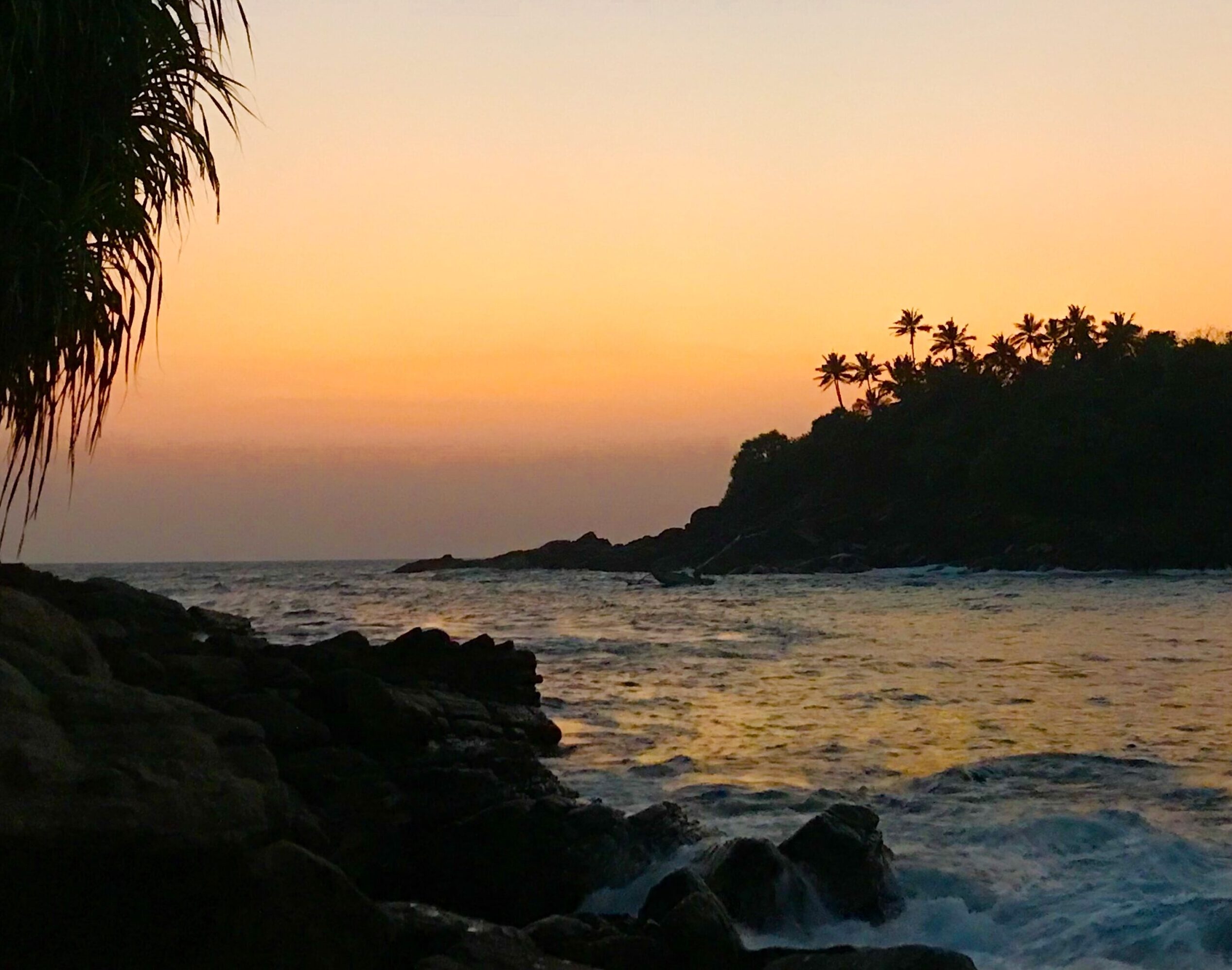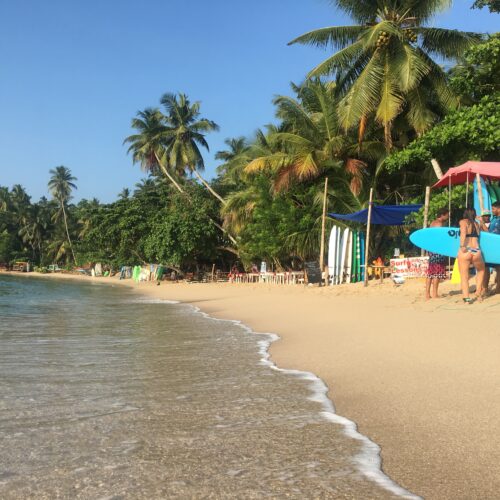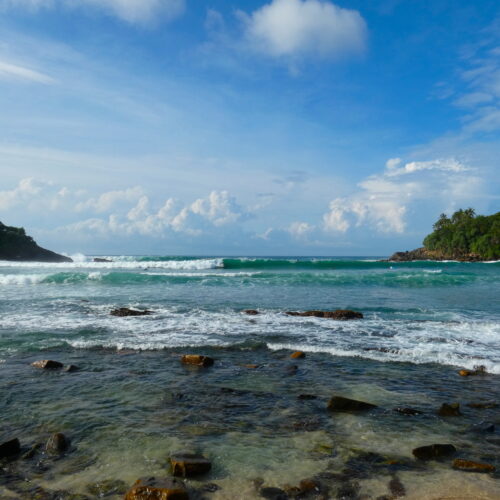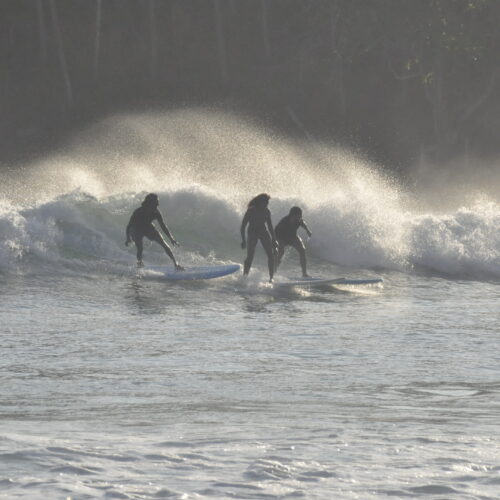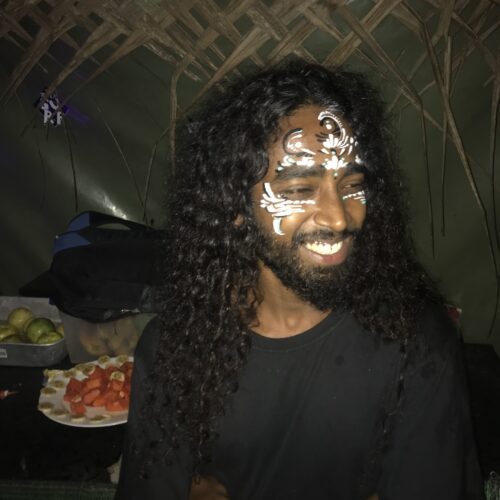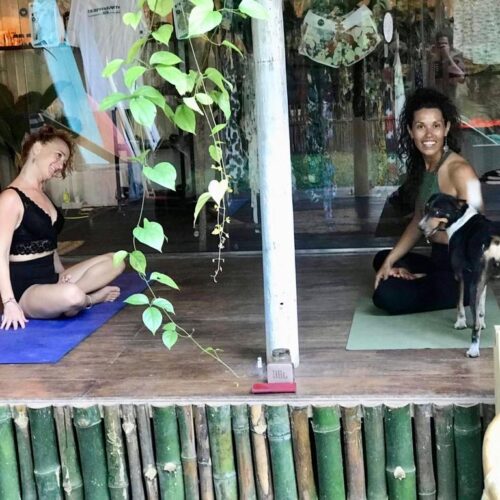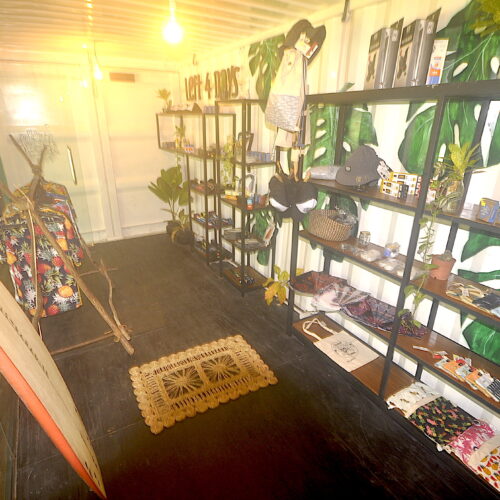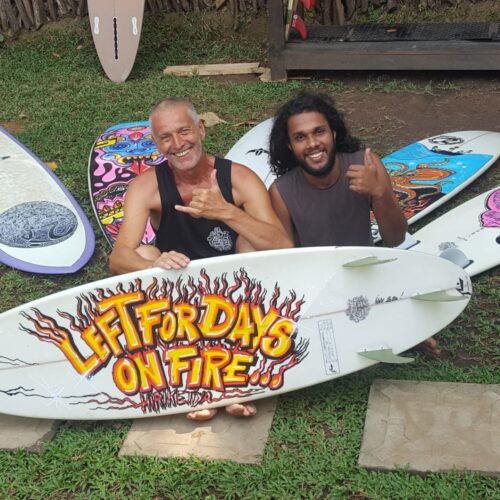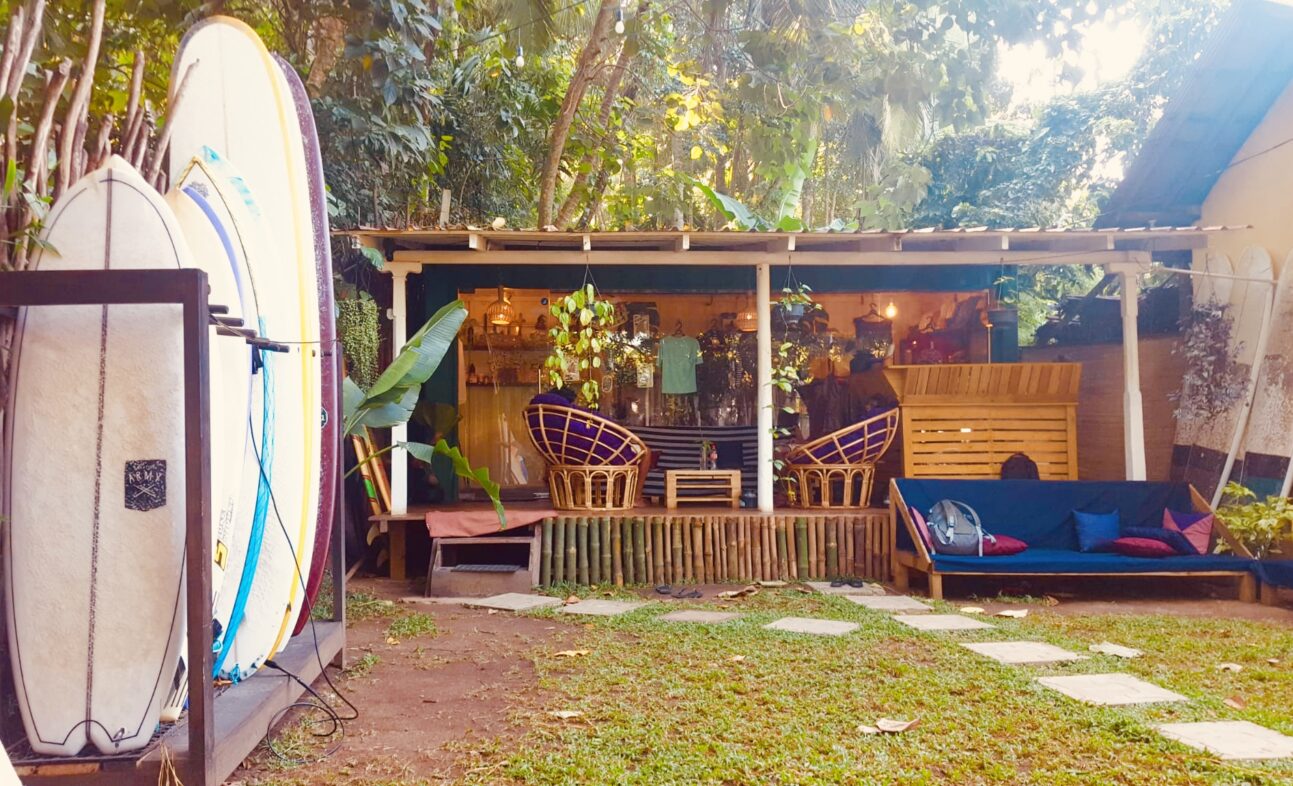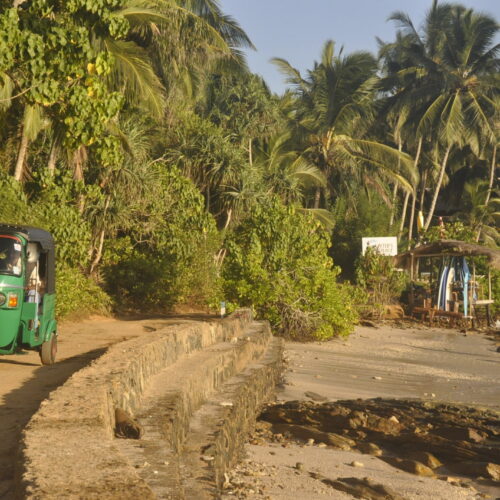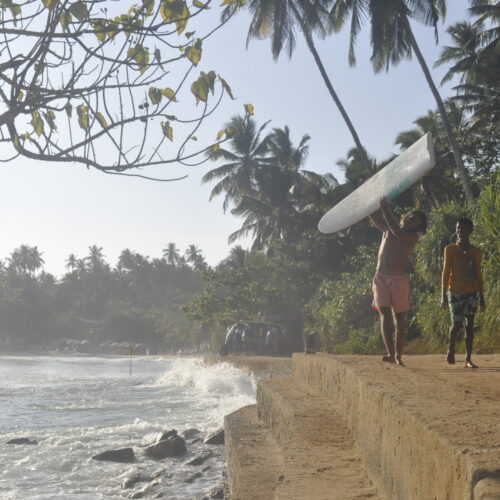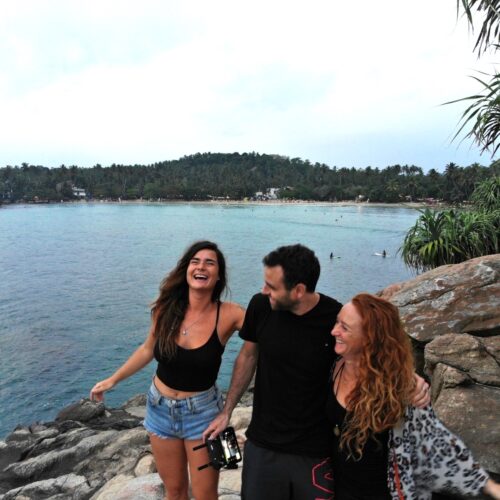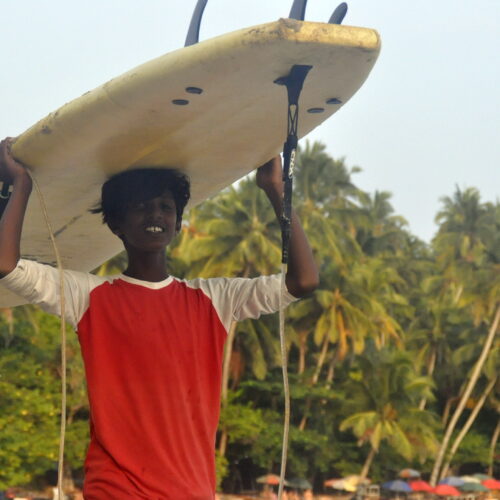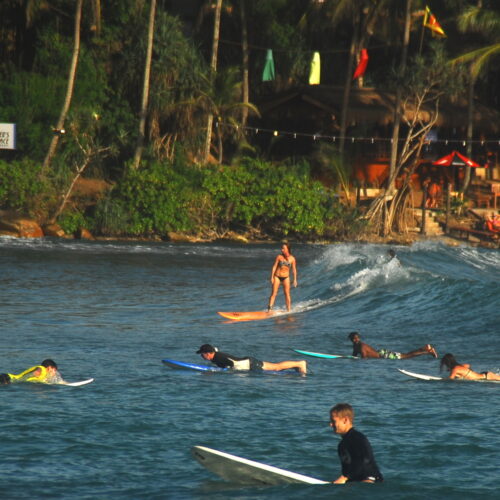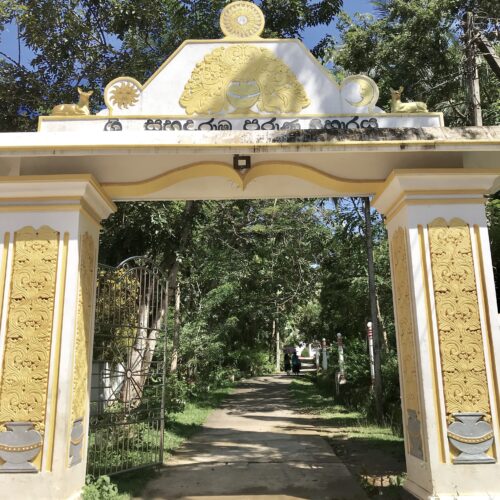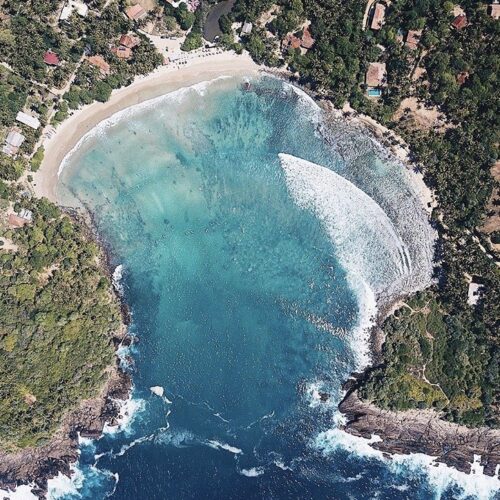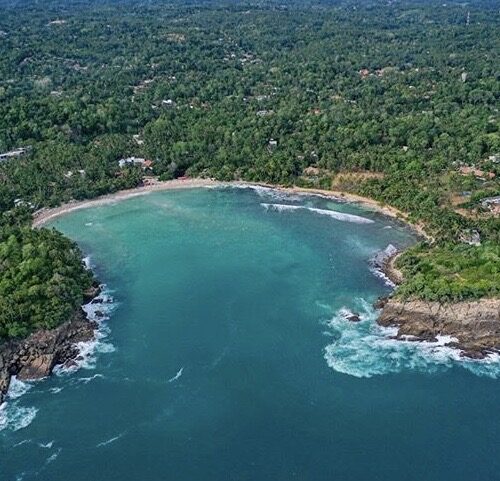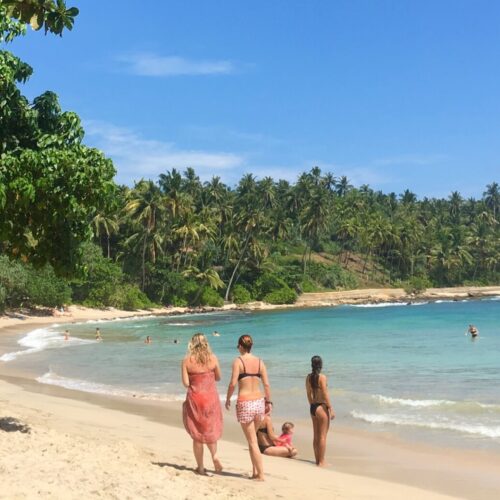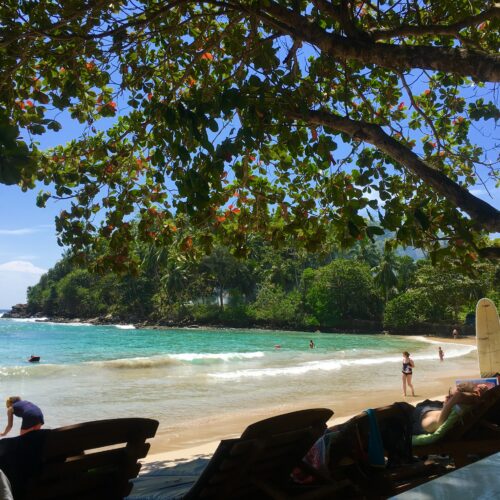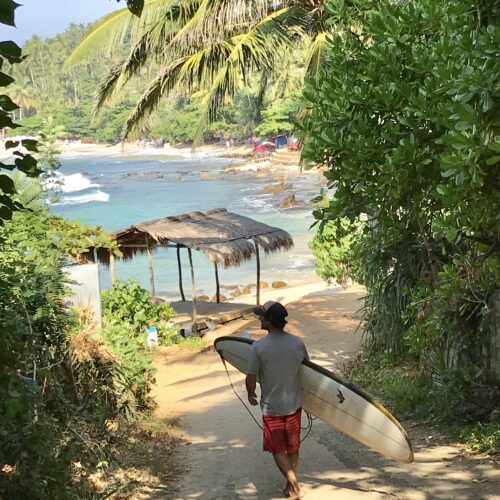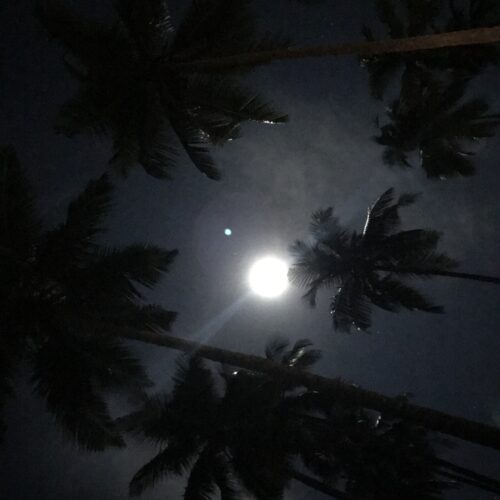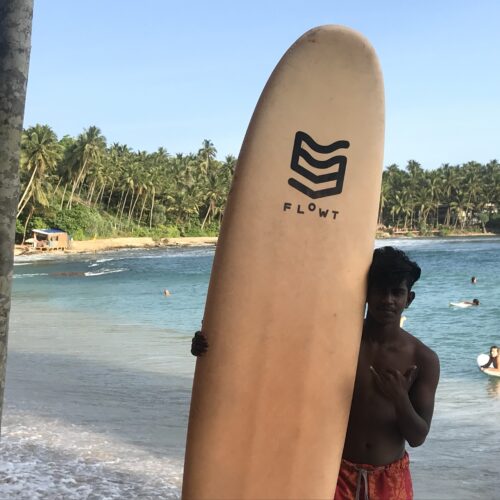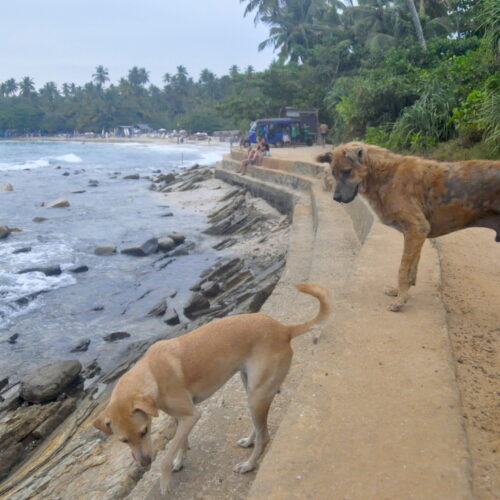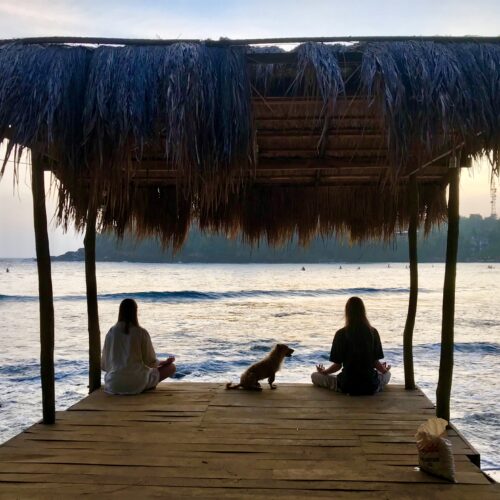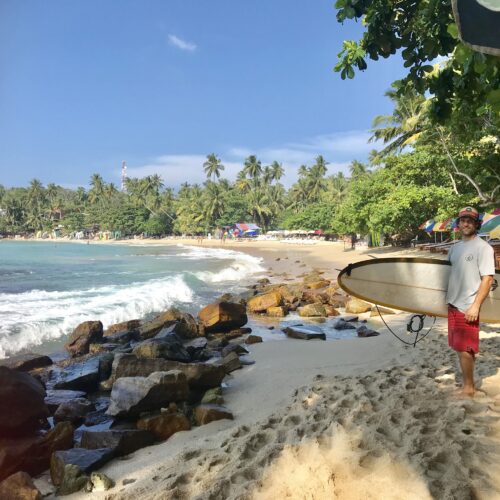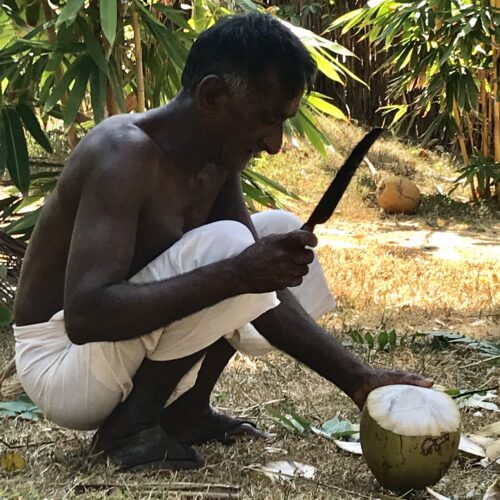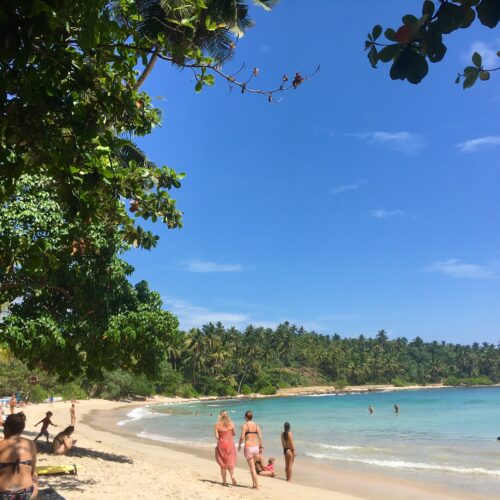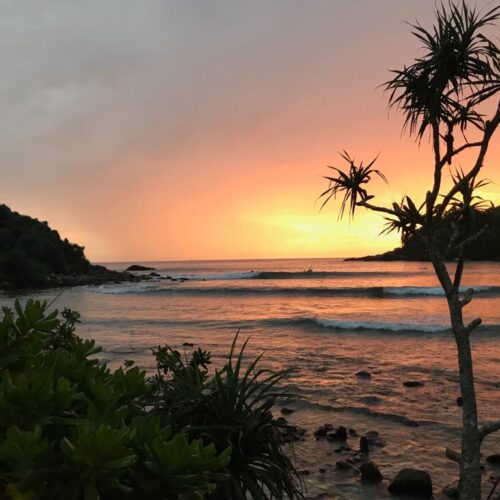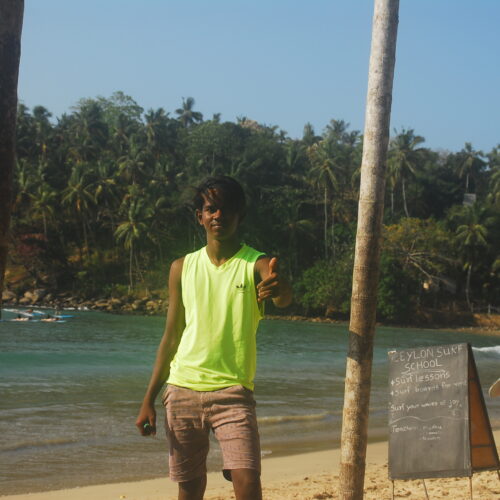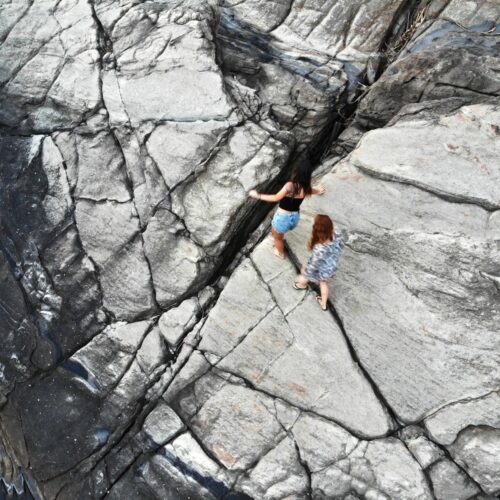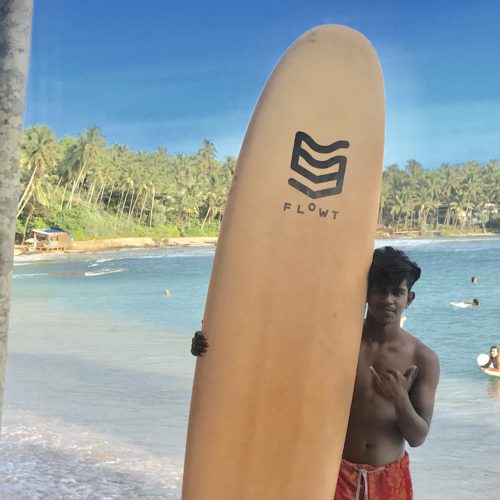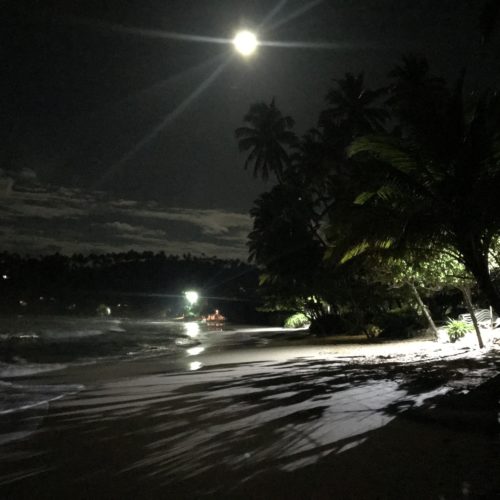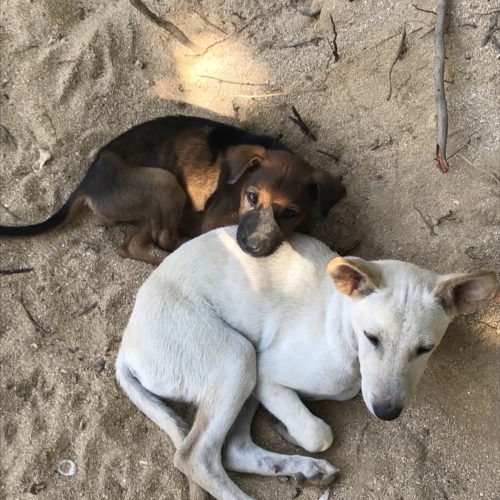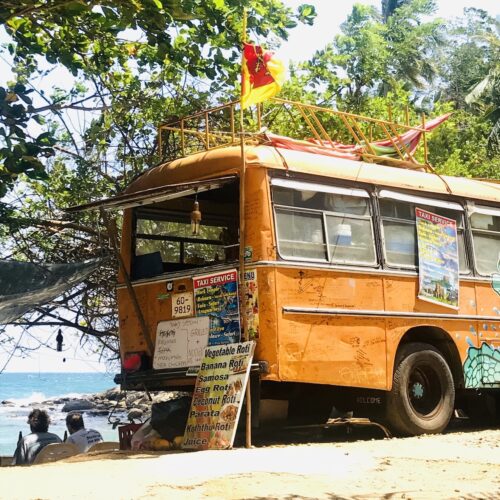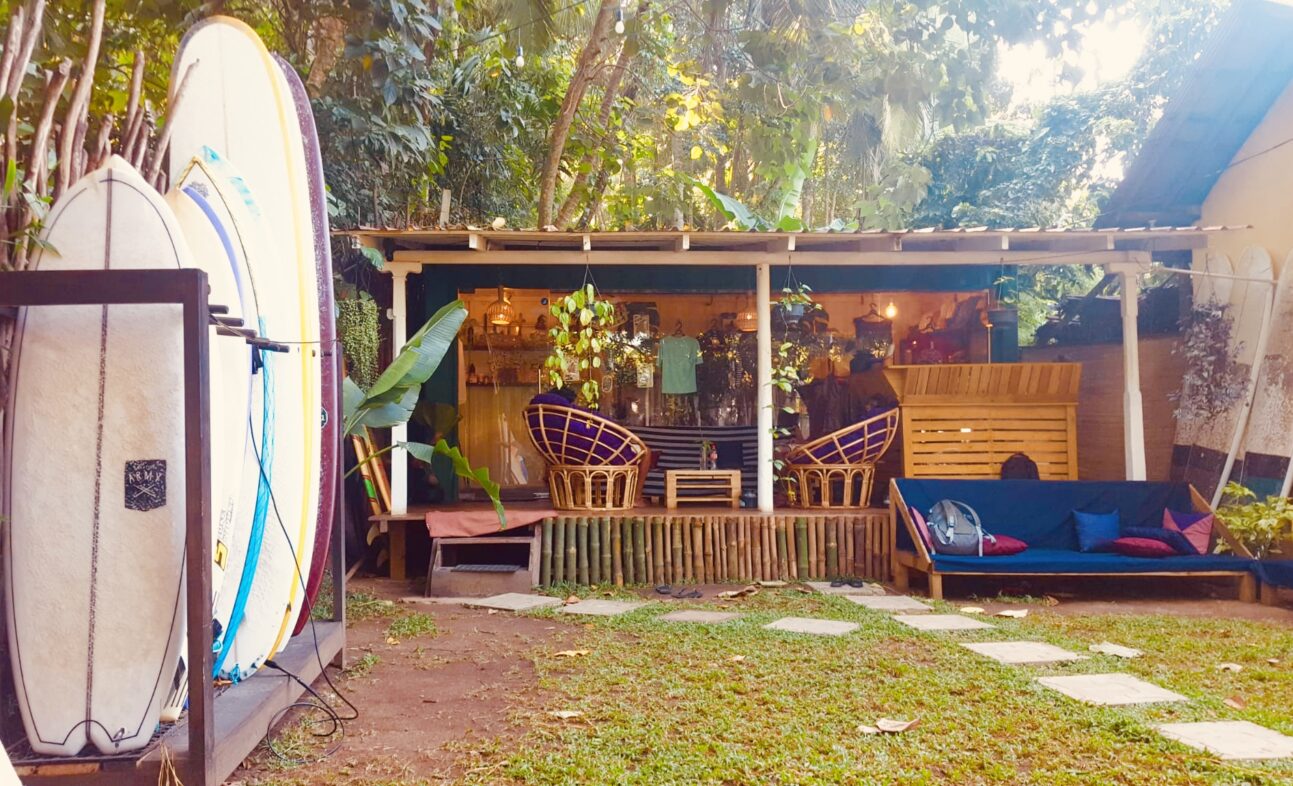 By Bruno Fontanet and Kirsty Barnby
If like us, you are a responsible traveller and love to discover typical regions, then this article will be perfect for you. In this piece about Hiriketiya, we share the alternative places we have come know so well so you can organize your next ethical adventure in Sri Lanka. You will meet our local friends who have put their skills to work to support their family and community. Below, enjoy our own experience of this special, local neighbourhood. We explain how this place has become a must-see stop on a trip to Sri Lanka. So that you can discover this subject in the best possible way, we have provided many videos that reflect reality. 
Evolution of the gem of Sri Lanka
We discovered Hiriketiya in 2016, when there were still only a few hosts and very little business on the beach. It was a small fishing village that lived a peaceful life, close to the town of Dickwella. At that time, there were only three small, local restaurants on the beach, a few homestays, very few expats and only a few surfboards for rent. Travellers were few and came mainly to spend a relaxing day in what would soon be dubbed the gem of Sri Lanka. They took advantage of this horseshoe shaped bay to surf the reef break alone (or in a small group of very lucky friends) and the beach break, perfect for beginners. It was also a place of predilection for the families, particularly to enjoy the kindness and the benevolence of the locals.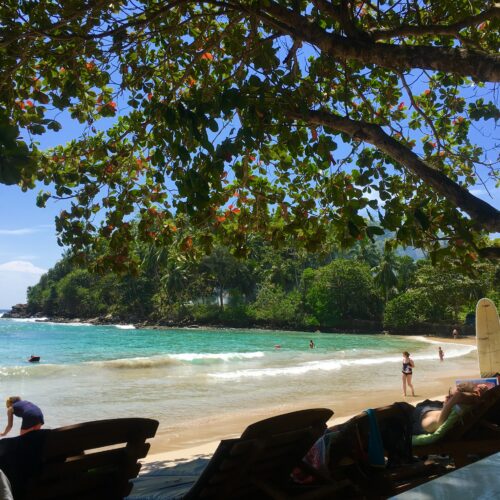 However, in just a few years, tourism exploded. Lodgings, restaurants and shops appeared quickly, and then the beach was overrun with sun loungers, bars and surfboard rentals. At first, it was mainly foreigners who developed the place, giving the inhabitants the opportunity to enjoy well-paid work. Very quickly, some of them were able to make a go of it by investing what little they had in high-potential projects. Entire families and neighbourhood have thus improved their quality of life. 
Following our vision of responsible travel, it is these businesses that we will present to you in the rest of this article. Indeed, we are friends with many locals who have lived all their lives in Hiriketiya. This means that we know what a rewarding experience it is when you go local.
Enjoying locally run stays
Lazy Monkey
Sumi started by renting surfboards on Hiriketiya beach at the beginning of the tourism boom in the bay. He preferred to follow his instincts and live his passion rather than following his parents advise. But it all paid off, in 2018, when he launched Lazy Monkey with his partner. It's a unique little surf hostel for budget travellers nestled in the village of Hiriketiya, just three minutes from the beach. He took that opportunity to employ many of his friends from the region and create a rustic, local and friendly atmosphere. He quickly made a name for himself, attracting whoever is looking for authenticity.
Emma's View
Shan is the eldest son of a local family who opened one of the first homestays in this horseshoe bay. His parents, Shanta and Nadeeka, allowed him to get started by helping him with the initial investment. Starting with only three bedrooms, he expanded in 2019 and now offers six. In addition to having a quiet and comfortable place, the view of the surfin point from the garden is breath-taking. You can also take advantage of his taxi to go anywhere on the island or rent one of his high quality scooters.
Gold Ocean Home 
Ranjith's sister was the first to set up a local hotel in Hiriketiya. Meanwhile, he was expanding his business on the beach by offering surf lessons and board rentals. His friend, Kasun is now helping out with Hiri Surf School. In 2018, he built three small houses in the beach-side jungle that offer all the peace and comfort one could wish for in an idyllic place. On the side, his surf school is now one of the most popular on the beach and allows him to employ several locals.
Kingsley Place
In 2016, travellers would stop in front of his house to watch this little child play drums on pots and pans. The following year, the family decided to create an independent room and a small private terrace, both for guests. At this homestay you are only a few steps away from the temple and the heart of the village of Hiriketiya. The owner speaks very little English but is very kind and is very helpful. 
Cinnamon House
You're welcomed into a lust garden filled with mango, jackfruit, cinnamon, chilli and many other wonderful, local trees and plants. When we were there the owner showed us with great pride, two birds nests with babies in them, one was a weaver birds nest hanging from a small bush. It's located in a quiet residential area with a feeling of security and comfort less than fifteen minutes walk from the beach.
Here you will discover a Sri Lankan family house and could enjoy one of two double rooms or three lovingly designed duplexes. You can share typical stories with the established family who are both retired but very active in the community. Chamara, their nephew, speaks very good English and offers a tuk tuk service at a reasonable price.
Eating and supporting the local community
Elin's Bar
Lahiru (who probably has the biggest smile in the bay!) built this small cafe and restaurant in front of the reef just in time for the 2019 season to begin. It's really colourful and oozes good vibes.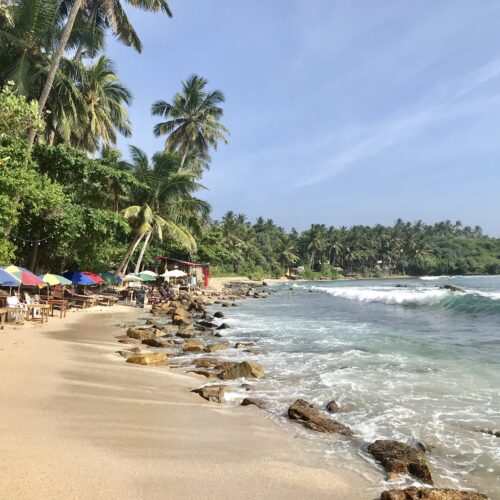 Lahiru said: "I'm 21 years old and followed my passion to build a small bar on the beach to honour Bob Marley and share good food with visitors. I built it from scratch, it's been really fun! With your feet in the sand and away from the crowd, you can relax to reggae and watch the sunset."
A can of Lion beer here or at his cousin's Bob Marley bar along the beach is perfect for a cheap, sunset, post-surf tipple. One of our best memories was watching the baby shark and turtles that seemed to play in the waves just a few meters away from us as we sipped our sunset beer.
Garlic Cafe
This family-owned restaurant is dominated by secret alcoves and small walkways amongst their verdant garden. All the tables are spaced out and offer refreshing intimacy. The buffet is presented traditionally in earthenware containers and is all genuine, Sri Lankan cuisine at a good price. 
Rosie's
Rosie is a wonderfully, dynamic, vivacious and beautiful women who thoroughly enjoys serenading her guests with all manners of music and dance. One of her daughters is stunning and loves to perform too. We particularity love this option because it's very rare to see women in business, they are usually very much behind the scenes. The food is spectacular and with huge, communal, farmhouse style table you are guaranteed to meet many other people during dinner.
Chill Bar
Situated on the hill in the jungle overlooking the bay, this wooden, multistory restaurant is magnificent. Carefully arranged and designed, we recommend the top floor, which allows you to enjoy the canopy. The atmosphere is relaxed, the food refined and the service efficient. There are only locals who work there and who like to take the time to meet you and share their knowledge. The owner is passionate about gardening and has been known to show guests around his spice garden in particular. We love their cocktails, lamprais, (commonly known as lump rice), and chill out chairs. Everytime we go we have a real laugh trying to speak Sri Lankan with the staff! They offer cooking classes which here too.
Orange Bus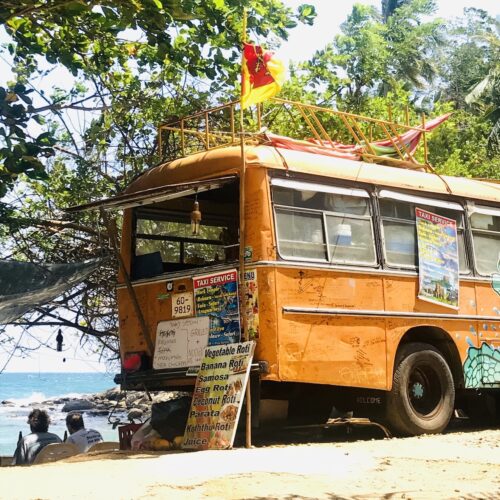 This ancient, rustic and bohemian bus epitomises street food and the Sri Lankan, beach-side character we've grown to love over the years! Right on the shore, the boys prepare and cook roti, kottu, cocktails, mocktails and beer inside the bus while visitors absorb the sunset, surfers turning tricks and beach life. Tables and loungers are perched on wooden platforms just above the small lapping waves.
Jayantha Restaurant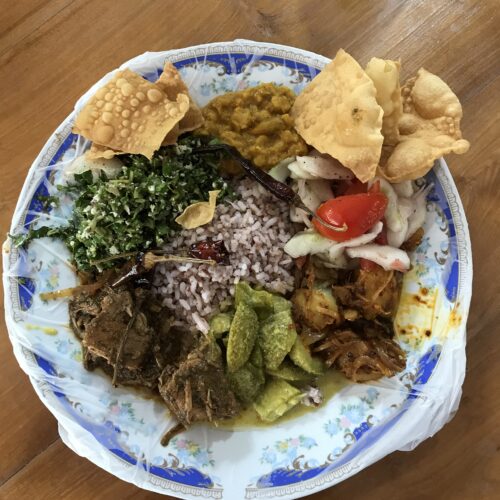 On the main road leading to Matara, this restaurant started long before the beginning of tourism in the region, they have kept the traditional menu and been able to adapt to the tastes of foreigners as time has gone by. The menu is available in English and the dishes are not too spicy. You can buy typical hoppers and rotis at any time of the day which is quite rare. At mealtimes a buffet is available offering different options of vegetables, fish and chicken. In the morning it is the ideal place to enjoy a Sri Lankan breakfast (string hoppers and dahl). 
Priyanca Take Away
This restaurant is located in Dickwella but we mention it because it's a special find. It's locally run and a place where you meet very few tourists. It is a true take-away rice and curry institution, but you can still eat there. Every time we've been we admired the continuous work of the cooks and the endless preparation of hundreds of take-away meals. The dining room is located in front of the open kitchen and the buffet is continuously stocked with freshly cooked and deliciously spicy options.
Relaxing in Hiriketiya
Lychee bar
Madhu is an iconic figure of Hiriketiya. In 2016, he had already created the first surf school and was working in the only local restaurant on the beach which still exists and called Blue Beach. He was helping his whole family improve their quality of life while discovering (sometimes surprisingly) the western world. In 2017, he set up the first juice bar on the beach. Starting with small resources, he quickly succeeded and expanded his business. His father is now responsible for more than thirty sun beds and Madhu employs three friends full time. Whether it's sunbathing on the beach or dancing until dawn, it's now a must. You can also go next door for a simple eat on the beach.
Madhu says: "I've always loved surfing and socialising with tourists on the beach. By running this business, although it's hard work and long hours, I can do both while providing for my family. My father works with me by looking after the sun loungers while me and my friends concentrate on the bar."
Dots
Dots have a great open mic which we really love particularly because there are some really talented local singers and doors are open to everyone to mix and socialise. We really like their yoga classes in their dedicated, spacious, yoga shala which benefits from wonderful fresh sea breeze. Dots also organise beach clean-ups with local kids and tourists during the high season.
Smoke & Bitter's
With a completely open aspect, we love this new bar and restaurant because the proprietors have chosen not to fence the surrounds. Instead they have allowed an uninterrupted view of the sunset over Dickwella beach as you lay on the grass with your cocktails. A unique lookout tower provides intimacy if you book in advance and tables are perfect for family and more sophisticated dining. The cocktails are London and New York standard. This is shown in the video with the wonderful swing!
Other responsible options in Hiriketiya
Left for Days surf shop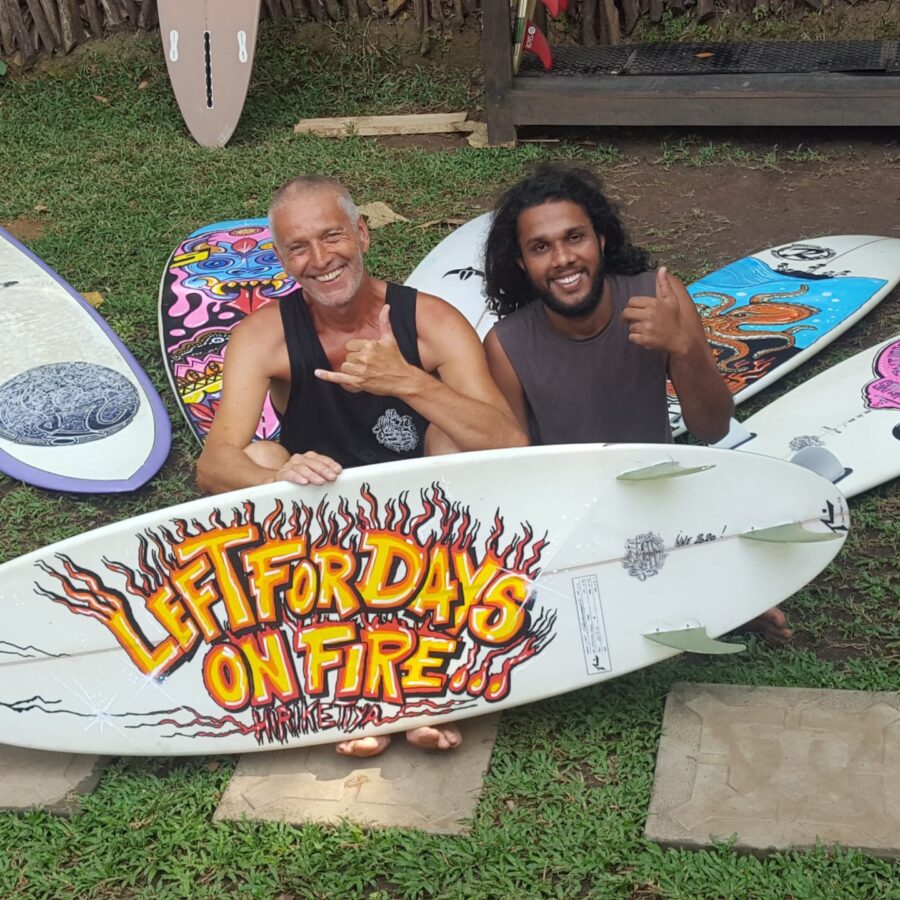 Since 2016, Lahiru is giving surf lessons and Sadun repairs surfboards for local schools and surfers. In 2019, these two childhood friends opened the first surf shop in Hiriketiya, putting all their savings and energy into the project. Today, they are proud to offer all kinds of surf related items at good prices and high quality surfboard rentals. Appreciated and supported by both the local community and the expats, they try to share their success as much as possible. Among other things, they support young surfers and promote Sri Lankan producers, without encroaching on existing businesses. Many locals and travellers enjoy spending time in front of Left for Days to enjoy a good coffee and exchange their knowledge.
Sadun and Lahiru: "The best part of running this business is that we are always mixing with tourists as well as with our local friends. Making great coffee and fixing surfboards helps! We also love to share our surf skills and knowledge so started a poly/epoxy board rental, guiding and lesson service. Our shop promotes local products and we are really proud to be the first surf shop in Hiriketiya!"
Beach vendor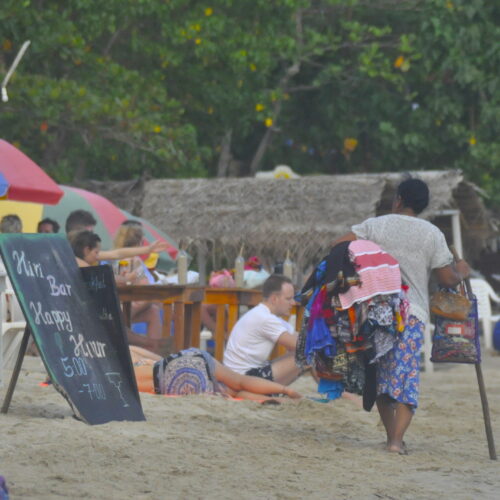 When you're in Hiriketiya, you can't miss Akka. She walks the beach from one end to the other with her stick, her big bundle and her bigger smile. Even if she has the possibility to set up a small shop, she told us she prefers to go directly to meet the travellers. The first and only beach vendor in Hiriketiya since 2015, she offers authentic rainbow-colored clothes, bracelets and shawls. All her products are made in Sri Lanka, and sometimes even home-made. Thanks to her business, she particularly supports her mother.
Food markets
There are many small stalls selling fruits, vegetables, cold drinks etc. They are all run by local families. The largest one is on Nilwella Road, right next to the Garlic Cafe's entrance. In the center of the village of Hiriketiya, there is also a tiny, grocery shop which was there long before the arrival of tourism and has not changed since. Nevertheless, the owner (who speaks good English) loves to meet travellers and to share his own experience.
As you may have noticed, if you want to make ethical travel to Sri Lanka, Hiriketiya is full of possibilities. Local families have improved their quality of life through tourism and have managed to make their place in this economy overrun by foreigners. However, we must point out that many expats have supported the local community and without them, many would not have been able to realize their dreams. This is certainly what makes this place unique. The relaxed atmosphere, the respect and the mix of cultures makes it possible to spend an unforgettable time in this corner of paradise. We will be back next season (November to April), to continue to share our skills and support the local community. If you too, you love Hiriketiya or if you are planning your next responsible trip, please do not hesitate to contact us or leave a message below.