June 25, 2019
A day in the life with Island Spirit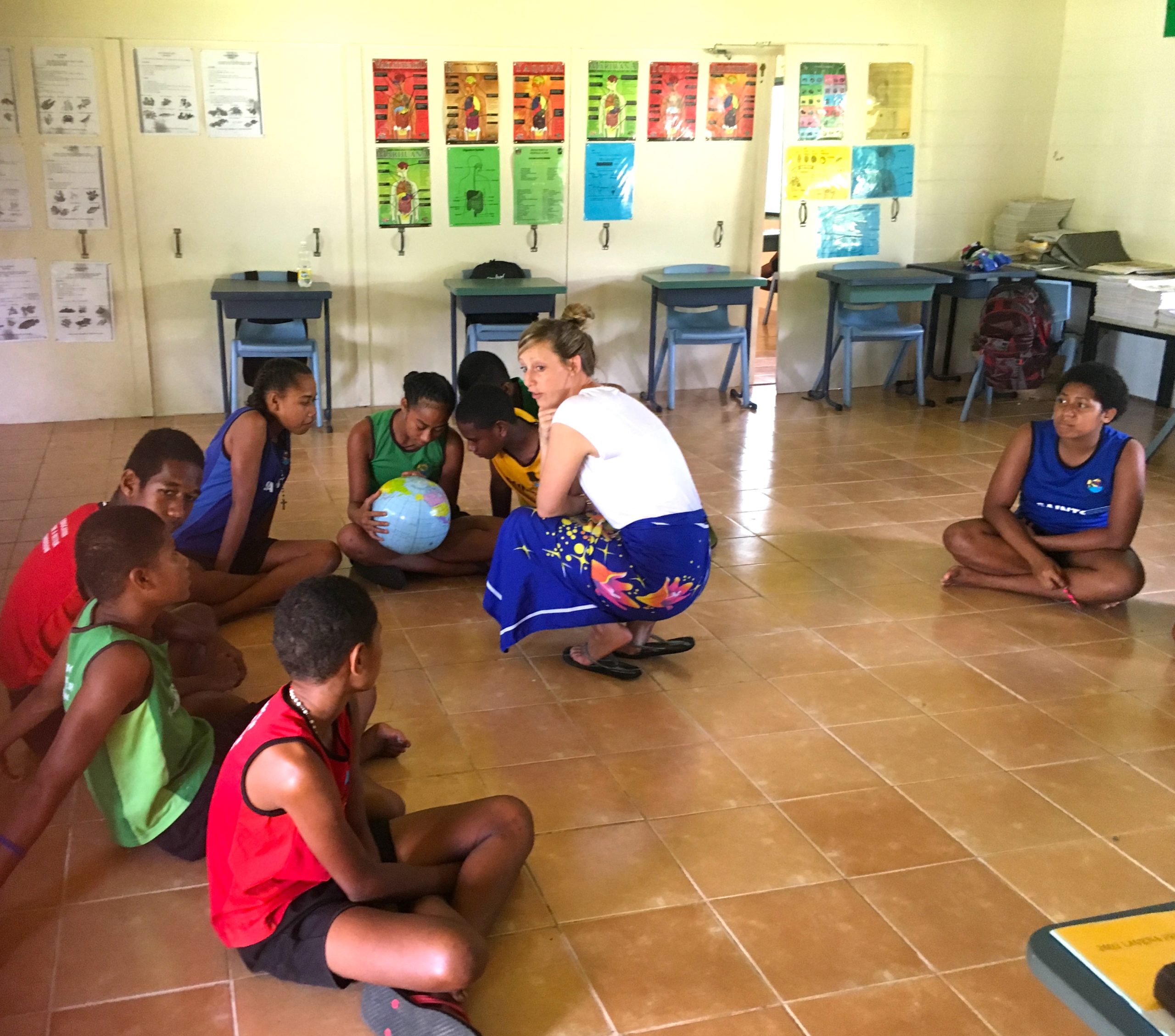 By Maartje Van Bussel
The Village at the End
June 9th – 24th 2019, Taveuni, Fiji
'Coconut Highway', that's what they call the bumpy but beautiful road to Lavena; the village where I will be volunteering for two weeks in a school. This tiny redheaded enthusiastic lady is taking me there. Her name is Kirsty, Founder and owner of Island Spirt, her energy is bursting and very contagious. She immediately puts a smile on my face, I feel blessed to be here.
While driving to Lavena along the forested track I learned my first Fijian words. 'Bula' turns out to be one of the most important ones. We arrive at a lodge at the entrance of the village, during the ride I have decided Taveuni is paradise.
While we unpack. I notice that Kirsty is well known in the village and she almost seems like a local. As kind as she is, she lends me a sulu which is used as a skirt to cover knees. We then went to the Chief's house with the village Spokesman to present 'kava' in a welcome ceremony known as a sevusevu.
The next day she takes me to the school, the walk takes us straight through the village. And as their seem quite western on the outside there's almost nothing on the inside. Fijians don't care about possessions. Their focus lies on family and fun. When you arrive here you will feel and see their constant smiles. This village is small and feels like areal community. I 'Bula' my way across the village to the school.
Within an amazingly short period of time I feel connected to this village and its people. We talk and laugh. We share stories and experiences. Although I am an 'apalagi' (incomer), I feel invited in their lives.
My main focus as I volunteer in the Primary School is English language. I assist the teachers in their regular curriculum. Most kids are bilingual by the age of four so we are here to fine-tune their pronunciation and build their confidence so we introduce language games and reading. Classes are bigger than they would be in Holland and more chaotic. But somehow it feels right and its definitely part of their culture. The kids are loud but eager to learn. It makes me feel special everytime they scream my name as I walk past.
Rugby for boys and netball for girls is a big part of their upbringing and I find myself invited onto the field on numerous occasions. It's another way of connecting with the kids. Their faces when they play sport are pure joy. And 'pure' seems to be the right word for life as a volunteer in this village.