December 13, 2015
Sri Lanka – Our latest discovery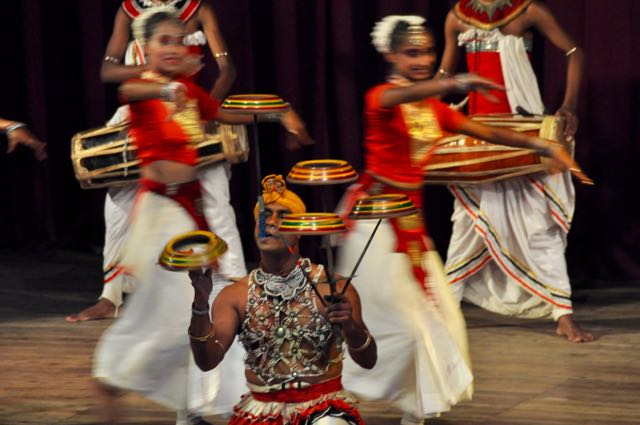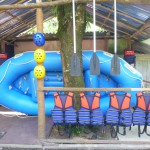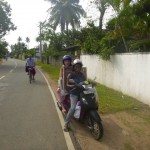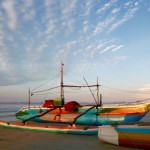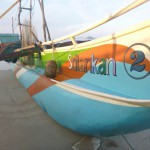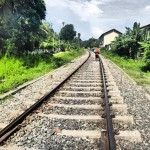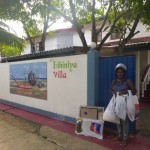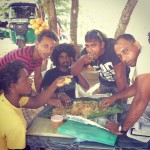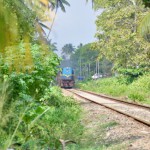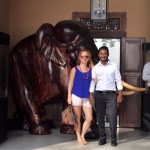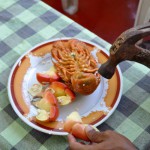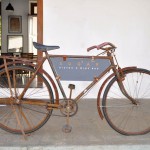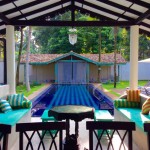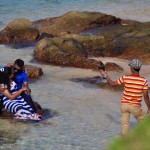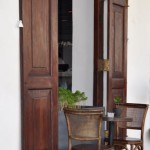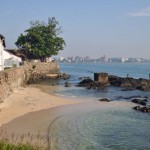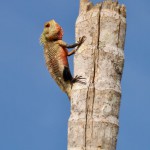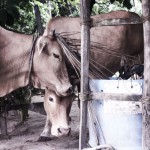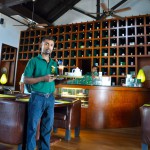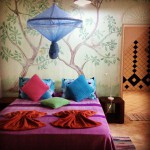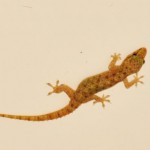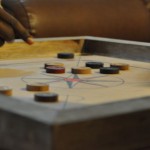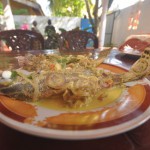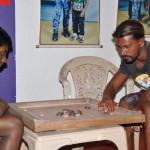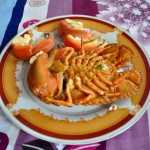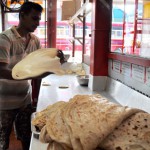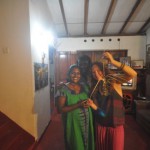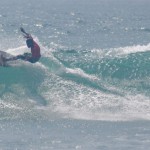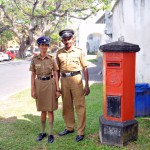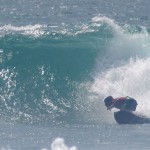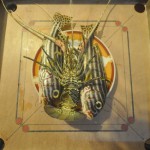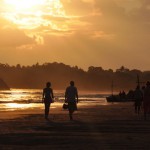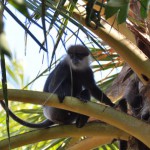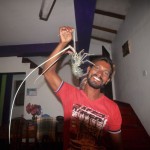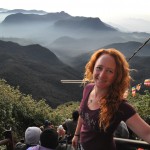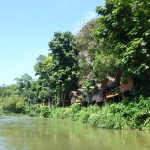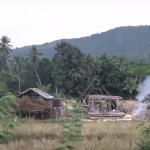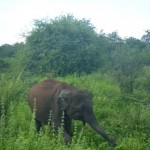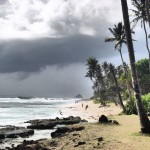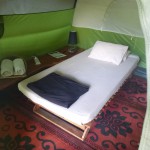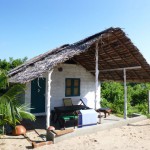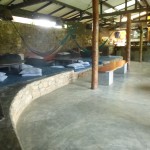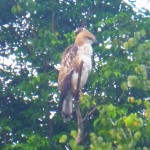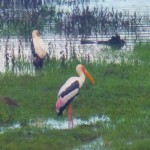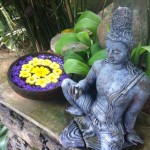 Written by Kirsty Barnby
A diary of our first recce trips to Sri Lanka. Off the beaten track, responsible island discoveries during November 2015 and January 2016:
Our nickname for this exotic island is 'Loku Menic' which means in Senegalese, 'Big Gem'. "Perfect" I thought as I heard it said in their undulating, soft tone.
What do you think of a trip name: 'Sri Lanka in a Green Coconut Shell'? Our new poster opposite has just been designed thanks to Patrick from Hamilton House Hub Space –  I'm loving the fresh, new feel. We want to keep the essence of green travel as the key for all designs and communication but its easier said than done. I hope this has achieved it. Let me know your thoughts.
Gems are indeed mined here but for me its more about the depth and soul of the island. It's naturally beautiful, teeming with verdant pastures and forest that all seem to frame the rich culture of the island.
The definition of 'eco' in Sri Lanka
The definition of 'eco' in Sri Lanka tends to explain an accommodation within nature – so about the location not the practice.
We endeavour to source eco and locally run lodges but for the most part we are finding that they are more rustic than eco.
To note: South West of the island is in monsoon season May to September,
and the North East October, December period. The North very dependant.
Going Local
It is still an enchanting area if you meander off the beaten track just five minutes into the country from the seaside. Even our small beachfront street where the home stay sits is buzzing with local activity.
Just yesterday our 'mother', Sunitra or 'Poody' (meaning little one) as I call her, was very excited to report a big cobra in the tree next to the fresh water run off tank they call a pond so we all meandered over to have a look. Her husband is a fisherman on the beach just next door, as is his silver haired mother and father who are at the buying point for tons of marine catch every morning. This is where much of the Columbo fish comes from. So I feel utterly local in presence whether I have white skin or not!
The Best Season
Peak season in the South, where the beaches blow your mind and development is indeed happening at a rate of knots, runs from late November until April.
My favourite time to travel is November as it is the beginning of high season, staff are full of energy and the vibe is closer to reality. This applies to Barbados and Fiji too, Vanuatu a little less as the locations we go too are so far off the beaten track tourist rarely visit anyway!
A day in the Life of an Island Spirit Recce Trip
I woke this morning at 6.30am to the sound of a cow meandering down the street; a crow chatting; the tuktuk sing along selling pastry; a family of monkeys (which I tried to picture but instead came across a scampering chip monk). I love this country!
When I'm personally sourcing or hand choosing new partners I have a really relaxed strategy. Just a background reminder to go local whatever I choose to do. The key to this is to make friends. How do I do that? Well, if I told you I'd have to kill you!
Well to be honest a smile takes you 90% of the way and if you are a women then travelling with another woman and a guy makes that 10% to perfection! A guy and woman tend to be a little insular, two women are just bombarded with marriage proposals and a woman alone spends her time looking over her shoulder, not knowing who to really trust and unable to go anywhere with any man alone (unless of course you are my friend Rochelle!).
Incredible dishes
I'm totally in love with the fresh, spicy, refreshing, filling and colourful food here. Eaten with the right hand, the food is woven together to form unique tasting fingerfuls which are then neatly popped into the mouth. Wonderful.
I had forgotten that to eat with the fingers adds to the taste and overall experience, it's a must do and I'm really keen to persuade all our guests to do them same at least once if not for every meal.
Juices – jack fruit, durian, soursop, mango, sooo many weird and wonderful shapes, colours and sizes.

Kottu is very popular street fast food in Sri Lanka. It is made of shredded pieces of Sri Lankan paratha bread that are stir fried with an assortment of spices and a choice of other meaty (or vegetarian) ingredients

Rotti are similar to crepes and are more often than not savoury with egg and vegetables in them. A really convenient street food. 

Egg hoppers are a bowl shaped, very thin omelette which you rip sections off to add to curry, mostly used at breakfast. 

String hoppers are stringy, small pancakes made from rice flour and coconut milk. 

10p coconuts.

Imbul kiribath is a sweet rice

Curd and honey with fruit

Sambal – coconut tomatoes, onion

Dhal

Eggplant curry

Red rice

Coconuts everywhere from some just 10 pence each!

Ayurvedic hot and cold foods – bread fruit and pineapple is hot cucumber cold

Ceylon tea very popular

Cuttle fish
Lobster
Crab
Streams of Consciousness
Did I just walk past a field of fire flies? The sun has just set and a thunderstorm is fast approaching in the distance as Niko, Rochelle and I return from having a gin and tonic on the longest, most deserted beach I have ever seen – the one five of the seven species of turtle have also earmarked as the place their babies should enter the world. To our right was a meadow, full of long grass and… hundreds upon hundreds of fire flies. Utterly magic.
Living on an island is not isolated but like being at cross steam of cultures.
Time is money and nobody seems to have any. It takes a little longer than you think but to drop in on a new business to have an informal chat is a brilliant way to test the water. You meet them for who they are, in their comfort zone and if you're lucky you can take natural photos and get a feel for the ambience.
A soft hum of morning chorus wakes me. The air is warm and sheets soft. A dewy, cool morning awaits me with the sound of monkeys and happy birds.
Ants marching in a line means rain to come! A geko falls on you on a Monday, Thursday or Saturday is bad luck, on Sunday wealth and happiness!
Give and take, the transfer of energy and happiness. Our fun on the beach all started with us buying Hamu lunch! Amazing.
A monitor lizard eyes us up. Batu wants to get going as it stolls rather swiftly across the track directly for us. "Do they sometimes attack?" "Yes."
A scoot around Polatta and the small river.
Midnight surfing feels like running in the dark. Feeling the wind through your hair but not being totally incontrol of all your senses. I was determined to do a headstand but soon found out that
A 37 I can still surprise myself with a headstand on my surfboard!
A moth on the beach at sunrise.
A scorpio the size of half my hand lays covered in ants on the road to the fishmens dealing quarters around the corner from our new partner guest house.
Beaches on the east coast are bopping with tradional boats and bathing indian me. Paddies are filled with buffalo. We took a picture of Harding buffalo as they ener a main road. All on film and rather chaotic to say the least!
Colours shapes, textures, noises, swerves and smells fill my mind as we weave along the coastal road avoiding the fast motorway from Rewaka to Weligama, the only beginner beach break in Sri Lanka.
We were entwined in beach politics as two surf school invited us for fish bbq. We were torn as the didn't like each other telling tales. Last night massive party with food and all ha us friends. Drumming, dancing, eating fried fish and chotu kept
Marriott new. Put Palme on roof to overcome tree height building rule!
Sacred Buddha 'Bo' trees bring rain.
Indigenous culture is full of soul. A time to absorb something of how others lead their lives. Disconnect from what we know so well and jump into another world.
The exotic and everyday rub shoulders with each other.
Sri Lanka is a strong hold of Buddism in South and SE Asia.
Sri Lanka's Buddhist history can been absorbed while visiting some of the 16 holy places which are often at great altitude allowing awe inspiring views as far as the eye can reach.
Buddhism is a philosophe.
Adams Peak
Simply the most intense, magical, hard and satisfying experience in Sri Lanka yet. We camp a mountain cave tomorrow so we'll see which wins on that front!
6000 steps take you 2243 metres above sea level to see the sunrise as the monks chant. We left at 2am to reach the summit at 5.45am.This is wise for two reasons, to avoid the crowds of pilgrims and the heat.
We were extremely lucky, the weather was spectacular, a local shop owner even asked to see our photos as he knew the morning as particularily clear. The sun sneaked slowly over a hazy mountain as hundreds of onlookers marvelled at it's red, glowing ascent.
Rochelle
A refreshing ball of energy as always was the case. Non judgemental, non analytical, never negative about anything (food and people spring to mind). She told me once she loves me and once I'm her sister.
Completely hyper and loud and gesticulating when drunk she's relentless. Sleeplessness riddles her and this time she's love struck I think I have never seen a pair so soon on so well suited as her and Nico. Both full of bounds of energy, dancers, drinkers, smokers – peas in a pod.
Sunitra, Aggi and their beautiful boys
They are my new family here. We gossip, go shopping, try new foods, compare stories from our countries, leanr each others languages, buy presents and hang out. She asked me to live with them which stumped me, what do you say!? The guest house next door decided to name their property Island Spirit after I donated some paintings and a mirror to them to help set up. Wow, it just oges to show how unconditional giving always pays off one way or another.
Sunitra and I have a real laugh going shopping, I explain that we are a team – I choose as the foreigner and she the Sengalese (why do they all like multicoloured skyscapes and animals in obscure places superimposed onto the vivid backdrops so much?
An integrated clock seems to be necessary to add value too somehow. Oh, what to do in a zoo! Anyway, we go shopping and she soon becomes very excited, its not just talk, I'm actually taking her shopping. We end up buying whats on offer, indeed exactly what I didn't want to put on her walls, but hey, unconditional giving right?! We get home and she excitedly fills the wall pots with the faux flowers and mounts the paintings. To my utter shock they look good!
Hamu, Gali and the rest of the 'All Friends' surf team
We all met on Weligama beach and immediately asked for a lunch recommendation. Hamu drove us for free so we brought him lunch. At 4pm we went surfing for free. At 7pm he and a friend took us to two temples and friends house where 10 others joined us under the corrugated iron with his sisters, their babies and mother and father. Fire flies flew all around us. They gave Rochelle and I a chipmunk and rabbit carved from coconut each for free and Nicholas a surfboard necklace. We then took them both for dinner and laughed a lot in broken, pigeon English. Tomorrow we surf together at 7am, Hamu will cook us breakfast at his house and we plan to go to the Happy Banana nightclub later!
Natasha, Sam and Sudheera
Today I took a day and night out to visit my good friend Natasha who has jointly opened an incredible Ayurvedic Sanctuary in Rekawa near Tangalle. They have decided not to put sign posts up for the one main reason – its tranquility.
Turtles
R1000 (£2.50) each if you see one. Five of seven spices nest at rewaka national park (npt) volunteers walk the beach at night and call the centre where guests wait when the sea one.
Volunteers needed to clean plastic. Raise money for the npt crowd funding. Pick up odd mangrove to replant.
Ella
1040m above sea level
Rest house 10/10 gin and tonics on the lawn. I felt very privegeged and stopped momentarily into colonial Sri Lanka as the train tooted by on the distance cliff. Mini Adams peak to the left and far reaching coastal views to the south.
Ayuvedic massage
Not deep tissue.
Stimulation through taps, pinching, clicking, squeezing.
Wonderful smells from herbal oils.
Very good head and foot massage.
Steam room and steam box are unique.
Animals
Kingfisher
Elephants
Leopards
Mongeese
Magpie
Water buffalo
Monkey
Monitor lizzaerd
Fire flies
Turtles x 5
Chipmunks
Peacocks cobra
Giant squirrel
Eagle
Kingfisher
Painted stork
Crocodile
Painted stork
Elephants
Horn bill
Jackel
Water buffalo
Bee eaters
Pea cocks